What is Natürmort ? (Still Life)
Natürmort is the art of painting flowers, vegetables, fruits, objects and inanimate objects. It means 'nature morte' in French and 'still life' in English.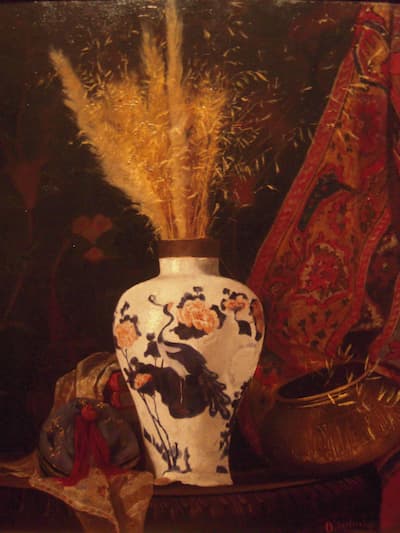 In Egypt, BC. There are works on the ancient tombstones of the 15th century.
There are works engraved on mosaics and utensils in the Ancient Greek and Roman period. The most famous work of this period is the Pompeii wall fresco. In the Middle Ages, still life traces containing religious depictions are frequently encountered.
In the Renaissance period paintings, fruit plates, kitchen and ornamental objects, flowers, dead creatures, etc. work is in the foreground. In the paintings of the period, the shadow is quite high and dark tones are in the foreground. These paintings evoke a dramatic feeling in the person.
Types by subject:
Vanitas still life: Paintings depicting dead human or animal skeletons.
Flower still life: These are the paintings that take their subject from flowers.
Kitchen still life: Paintings depicting food, fruit plates and kitchen objects.
The world's most famous still life painters are Jean B. Simeon Chardin, Paul Cézanne, Salvador Dali and Vincent Van Gogh.
In our country; Many painters such as Şeker Ahmet Pasha, İbrahim Çallı, Osman Hamdi Bey, Hoca Ali Rıza, Süleyman Seyyid and Hüseyin Zekai Pasha produced works in this genre.
Pop Art Natürmort
It is a type of painting made by creating a composition with the vivid color tones of the objects. Technically, it is similar to illustration.
Cubism Natürmort
It is a type of painting in which objects are combined with geometric lines.
Hyperrealism Natürmort
Just like a photograph, it is the realistic depiction of objects. Today, there are also studies created in the computer environment. In addition, it is often depicted on objects for decorative purposes.
Source: https://10layn.com/ Mihriban Gürel