The Woman Who Survived the Disease of Our Time, Eating Disorder, Thanks to Her Illustrations
Christie Begnell, 24, from Sydney, has made an illustration of her eating disorder while receiving treatment for her anorexia. This content we compiled from BuzzFeed contains sensitive images about eating disorders.
Begnell started to see her first symptoms of eating disorder when she left her family and started struggling with problems such as university and work.
'I started gaining weight at the point where suicidal thoughts and self-hatred peaked. So I started dieting to lose that weight, and in a very short time it turned into an obsession.'
Begnell collected her illustrations of eating disorders in a book called Me & My ED.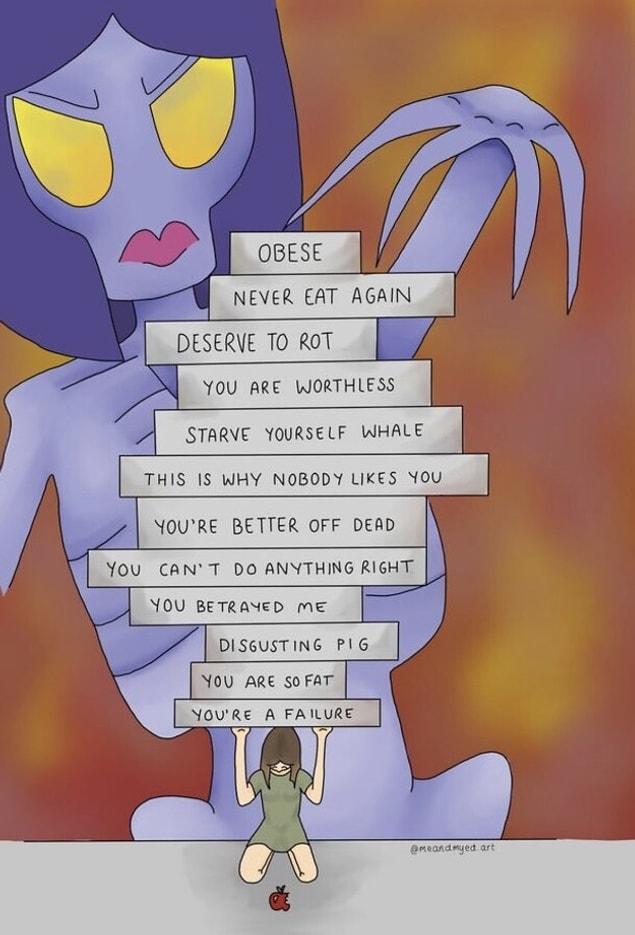 'Obesity
Do not eat again
you are worthless
That's why nobody likes you
you can't do anything right
you are very overweight
You are a mistake'
She gave anorexia a personality in her drawings and called it Anna.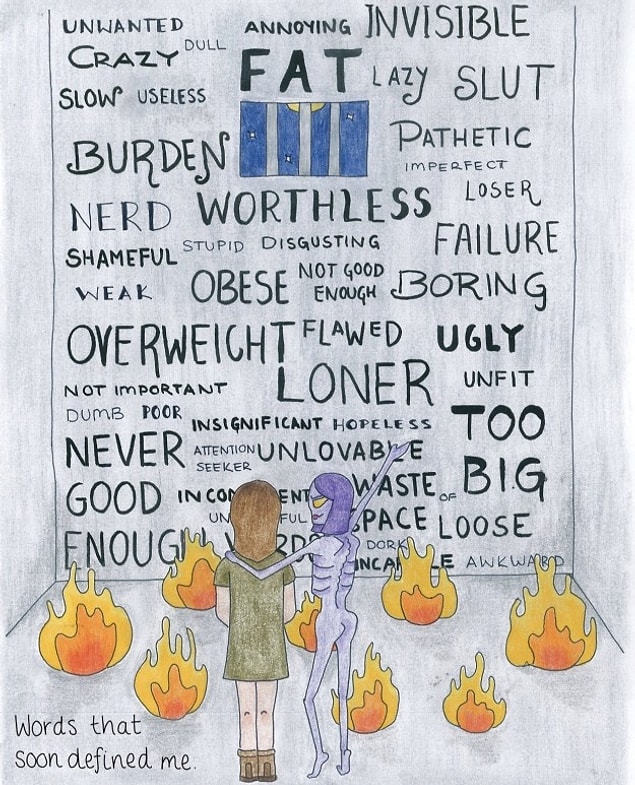 The words unwanted, invisible, irritating, fat, lazy, bored, worthless, lonely, useless, incompetent, ugly, unimportant, obese… defined me.'
'Anna was different from me. The eating disorder was not caused by me either. Anna had different reasons, different goals and different values ​​for me. Identifying him as someone different from me gave me the strength not to follow him.'
**_'When my illness progressed, it was difficult to understand who was speaking because I was so intertwined with Anna that I couldn't tell them apart. But when I went through the healing process, I was like, 'Am I talking right now or is it Anna? I started to ask.'_**
"The key here is to not let what's going on in your head there. The more we talk about our problems and ask for help/advice, the easier it is to approach a solution," says Begnell. says.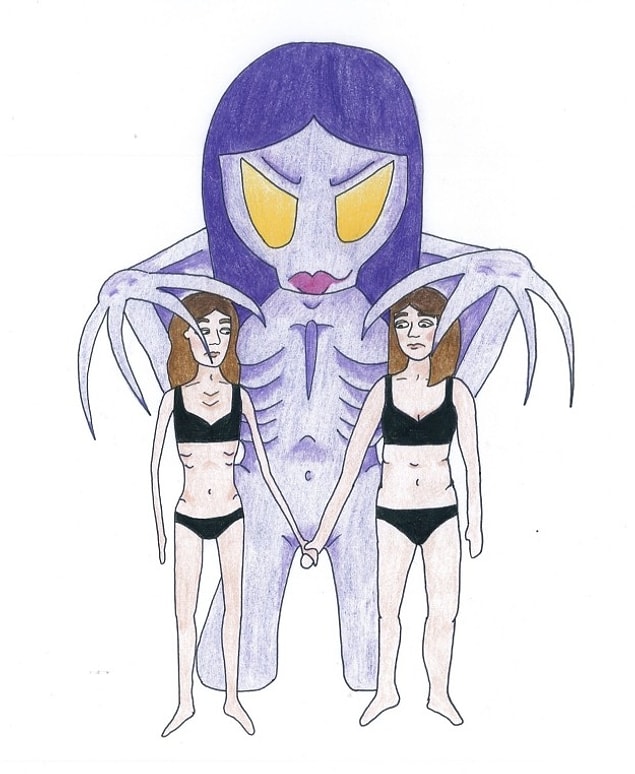 Recovering from an eating disorder was not easy. He could not get professional help for a long time because his "body mass index" said he was healthy.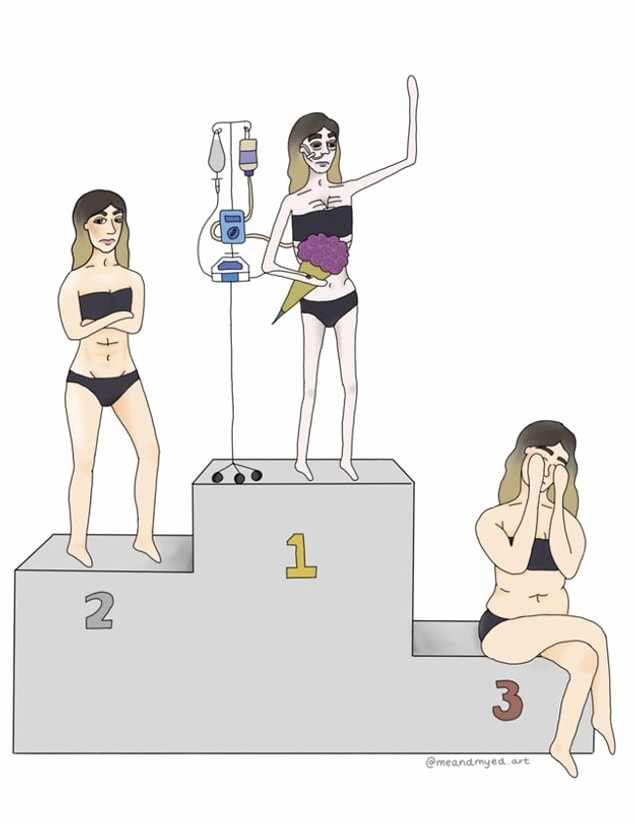 After a while, Begnell was referred to a short-term psychiatric unit when she voiced chronic suicidal thoughts. The psychiatrist told her that she couldn't stay on top of her weight because she was in a healthy BMI range. One of the nurses said that she did not show any anorexic symptoms, that she did not have an eating disorder to the point of panic, and that she just needed to get over it. In the end, only Begnell was able to get real help through private health insurance.
"More than just gaining weight"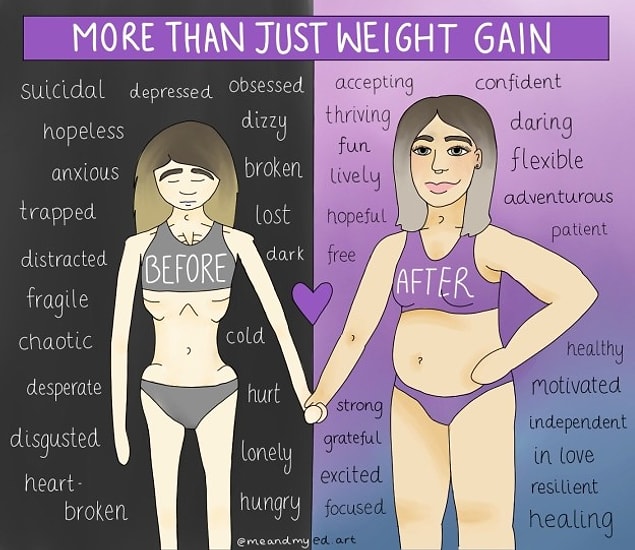 As soon as she felt uncomfortable, she would clear her head by drawing, without letting the thoughts keep replaying in her head, and show it to her boyfriend or psychiatrist and get her ideas. Feeling much better, Begnell says she no longer lets anyone make her feel bad, so she is recovering.
Apart from the book he is currently working on, he plans to continue his illustrations and publish an online magazine about it in the coming years.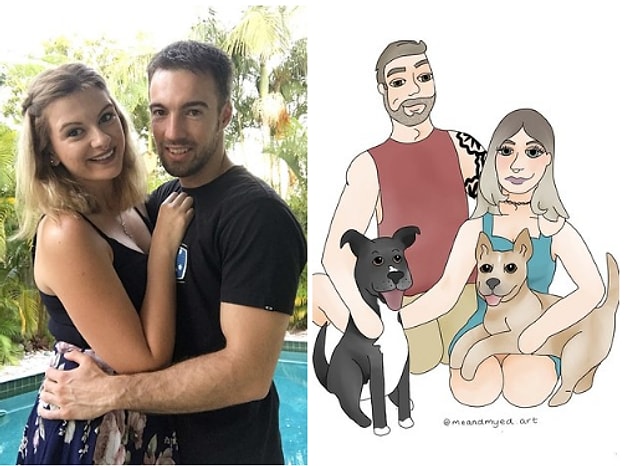 'I believe there is an important message here that should reach a lot of people. Eating disorders are more real and scary than you can imagine, literally a mental illness. I want to keep people informed about this and I believe it will make them feel less alone. From now on, I will strive to reach more and more people on this subject every day.'