The Author Hiding Infinite Meanings in Every Line He Wrote: Sabahattin Ali
The author, who has fit three novels, ten short stories, two poetry books and seven book translations in his short life of 41 years. He has brought dozens of beautiful compositions not only to literature but also to Turkish music. Like every writer who loves his country very much, he paid a high price for being born in this land…
Sabahattin Ali was born on February 25, 1907, in the Eğridere district of the Komotini Sanjak, which was connected to the Edirne Viyayet at that time.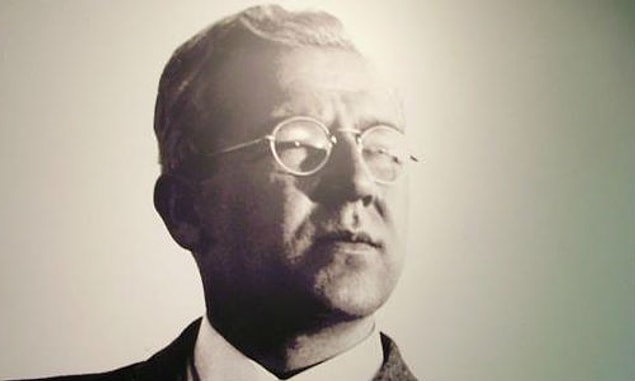 He completed his primary education in various schools in Istanbul, Çanakkale and Edremit, as his father, an infantry captain (from Cihangir) Selahattin Ali Bey, changed his duties frequently. When they immigrated to Edremit in 1921, he and his family had a hard time as the region was under Greek occupation.
'What did I need these people for? Could I be tolerated for five or ten cents of bread? People did not need each other's financial aid and money, but their love and care. After that didn't happen, the real name of having a family was to have some strangers.'
Madonna in Fur Coat
After primary school, he enters Balikesir Teachers' School as a free boarder, where he studied for five years.
Later, he went to Istanbul Teacher's School and graduated from there. He worked as a primary school teacher in Yozgat for a year.
However, Sabahattin Ali cannot love Yozgat. The desire to get out of the social order, the effort to reach freedom and the truth, the problem of existence, loneliness and alienation, which we will see in his works, show themselves in the following letter:
"This place is definitely going to drive me crazy. What a simple environment, my Lord. Think bro, there is not even a person to talk to. All plain, all straight. The neighborhood of the country is always steppe, bare mountains stretch as far as the eye can see… There is a pine forest just opposite Yozgat… But it doesn't suit this flat land either… It looks like a green velvet patched on a dirty grocery apron. People mischief, gossip. I gave myself to reading alone. I spend time reading books, newspapers, letters. Ah Nahid, loneliness is evident in such crowded places." (1927-1928)
Sabahattin Ali passed the exam opened by the Ministry of National Education after his exile in Yozgat.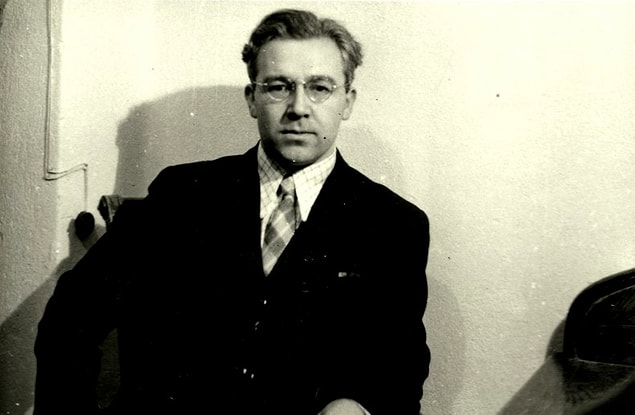 And he went to Germany and studied there between 1928-1930. At the same time, he started his professional writing career with poetry and later with short stories. Here he meets Nâzım Hikmet. After returning home, he was appointed as a primary school teacher in Orhaneli. He teaches German in Aydın and Konya secondary schools.
"You're alone in Berlin, aren't you?" he said.
– 'Like what?"
'I mean… Alone… Lonely… Lonely in spirit… How can I tell you… You have such a state…"
– 'I see, I understand… I am completely alone… But not in Berlin… I am alone in the whole world… Ever since I was little…'
Madonna in Fur Coat
He was arrested in 1932 and sentenced to one year for allegedly reciting a poem blaming Atatürk at a meeting of friends.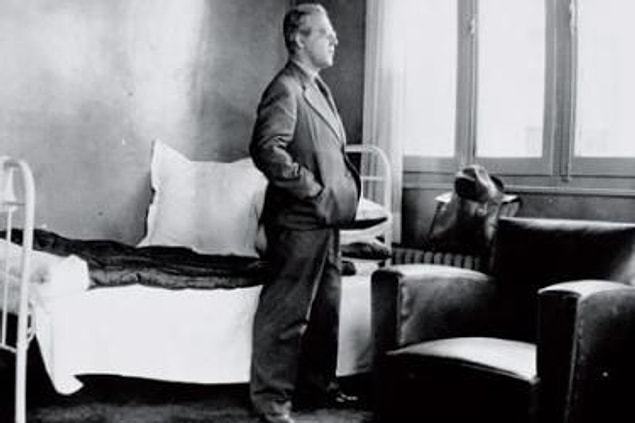 He is imprisoned in Konya and Sinop prisons. He regained his freedom with the amnesty law enacted on the occasion of the tenth anniversary of the Republic. However, when he received an answer from Hikmet Baykur, one of the ministers of the time, that he had to give up his old ideas in order to return to his work in Ankara, he tried to show his loyalty to Mustafa Kemal Atatürk by publishing his poem "My Love" in Varlık magazine.
'…And what would it take for me to explain them to a verse?
Feelings get hunched when they fall into writing
In short, I gave my heart to Ulu Gazi.
On my chest now lies only his love.'
All His Poems
Sabahattin Ali, who went to Ankara after his release from prison, was taken to the Ministry's Publication Directorate.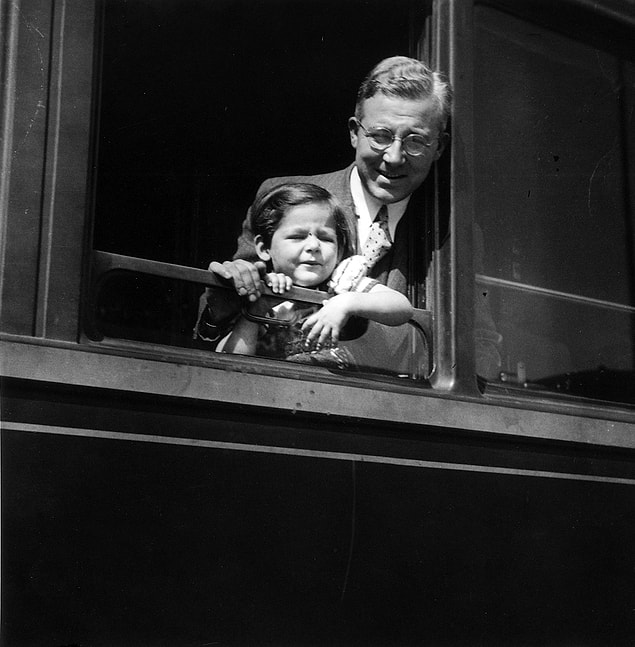 In the same years, Ankara II. He teaches in secondary school. He married Aliye Hanım in 1935; He was drafted into the army in 1936. In September 1937, his daughter Filiz Ali was born.
He wrote his first book, Kuyucaklı Yusuf, in 1937.
Sabahattin Ali wrote his first book, Kuyucaklı Yusuf, in 1937 in the light of the materials he had accumulated during his imprisonment due to a false denunciation and his teaching experiences in various parts of Anatolia. Among the works written with the Western influence of the period, Kuyucakli Yusuf is very important in terms of dealing with social issues.
In fact, the novel was found to be quite anarchist, and it was confiscated on June 14, 1937, and brought to court on the grounds that it was against family life and military service.
"The way to get rid of every disaster in the world with the least damage is to adapt to life, to adapt to the environment, not to stand out at all."
Kuyucakli Yusuf
After the publication of Kuyucaklı Yusuf, Sabahattin Ali was recruited again in 1940 and after completing his military service, he taught German at the Ankara State Conservatory until 1945.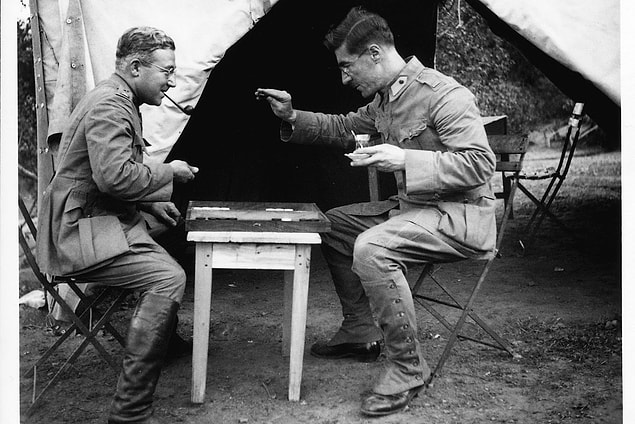 In 1940, he published The Devil Within. Since the Devil within us openly expressed the continuing corruption in the government offices of the period and displayed the dangerous and hypocritical relations of the intellectuals, both inside and outside the household, and their darkness, the nationalist section of the period (Peyami Safa, Necip Fazıl Kısakürek, especially Nihal Atsız) gets his reaction.
Nihal Atsız, in his open letter to Prime Minister Saraçoğlu Şükrü in Orhun magazine, states that the communists had infiltrated the government offices.
According to him, one of these communists is Sabahattin Ali and he is protected by Hasan Ali Yücel. Sabahattin Ali became the target of nationalists at that time. In fact, Nihal Atsız expressed her reaction to Sabahattin Ali's novel with a rather offensive article she wrote in Orhun magazine in 1940 under the title "İçimizimizlar Satanlar". Sabahattin Ali, who sued Atsız for the insulting article he wrote about himself, receives extreme reactions and threats from the supporters of the same segment. Although he later won the case, he could not get rid of the reactions and threats. At the same time, Sabahattin Ali was dismissed from his job during the period of threats. He went to Istanbul in 1945 and started to work as a journalist.
'One day we will either go crazy or dominate the world. Let's try to find some raki money for now and have a few glasses in honor of our bright future.'
The Devil Within
When La Turquie and New World newspapers are destroyed, he is out of work.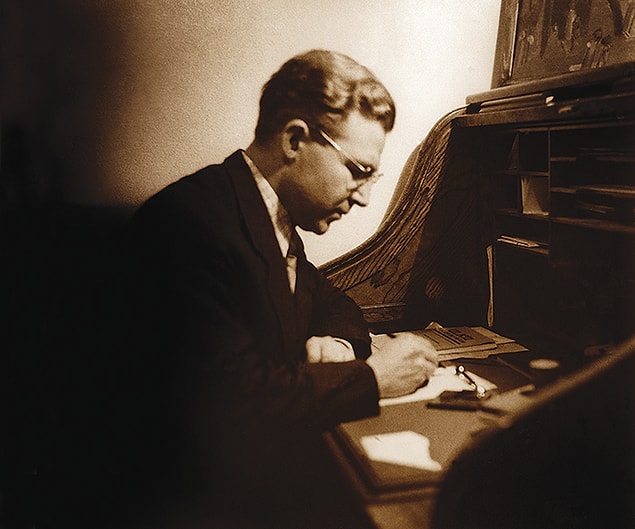 One day, Rıfat Ilgaz sees Sabahattin Ali sitting with his friends at Atatürk Forest Farm and the two meet that day. Later, Sabahattin Ali will write about Rıfat Ilgaz's book Yârenlik. At the end of the article published in the 28th issue of Yurt ve Dünya, Sabahattin Ali says the following about Rıfat Ilgaz: "I wholeheartedly thank the poet who gave me hours full of artistic excitement and opened new horizons for me about his and humanity's problems." (1943)
Madonna in a Fur Coat is a novel written by Sabahattin Ali in 1943.
It is thought that he may have written inspired by his two-year student years in Berlin.
The novel opens with the narrator, who has been laid off from his job at the bank, takes a job at the factory where his classmate works. It then continues with the narrator introducing Raif Efendi, whom he sees as an ordinary person in the small and narrow civil service world. Raif Efendi emerges as perhaps the most original character of the Turkish novel, both with his introduction, his feverish illness, his death, and his notebook with Maria Puder, full of Berlin memories he left behind. Raif Efendi could not put into words his introverted life and recorded it in his diary; This novel, in which the portrait of a woman in a fur coat she came across in a painting gallery in Berlin and the great and passionate love of its painter, Maria Puder, is told, will make Sabahattin Ali known to everyone.
"Then you go out and look, the sun is still up. You light a cigarette and say the sentence you've been using for years, I don't know how many times: "What should we do, it's not destiny…"
Madonna in Fur Coat
Meanwhile, the publishing process of the famous Markopaşa begins.
Rıfat Ilgaz's words for Markopaşa, which started publication in 1946, are also expressed in his book Yellow Writing:
"Our squad was good. Our bosses were not like other bosses. The two of them could hardly ever be found together. When he was not in prison, we were together with Sabahattin Ali and Aziz Nesin in our office."
Sabahattin Ali is the editor-in-chief and Mustafa Mim Uyusuz is the illustrator of the weekly humor newspaper Markopaşa, one of the publications with the highest circulation in Turkish press history. With Aziz Nesin joining the staff and undertaking all other editorial works, a new era begins in the Turkish press. Markopaşa, which has an ironic and thought-provoking language with its socialist and realistic folk humor, almost becomes the main opposition of those times. In particular, the newspaper, which was published with the phrases "it comes out when it is not confiscated" or "it comes out when its writers are not in prison", becomes an active focus of opposition.
The public's popularity of the newspaper and the anxiety caused by its opposition cause the opposition to turn into lawsuits one after the other.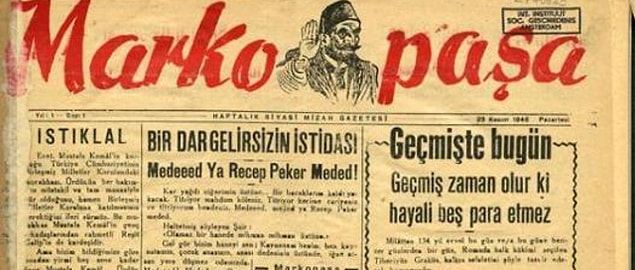 For this reason, the publishers of the newspaper are always in trouble. Sabahattin Ali and Aziz Nesin spend their days either at court gates or in prison. Sabahattin Ali is imprisoned for three months because of an article he wrote here. The situation is the same for Rıfat Ilgaz. Unfortunately, he is also a regular at the hospital doors. However, after the closure of the newspaper under one-party rule, this tight trio made opposing sequels such as Merhumpaşa, Malûmpaşa, Yedi-Sekiz Hasan Pasha, Hür Markopaşa, Bizim Pasha. Later, Ali Baba is published. Sabahattin Ali wears out a lot during all these trials and imprisonment.
In the article titled "What a Hard Thing" he published in Ali Baba magazine, he expresses the situation he is in as follows: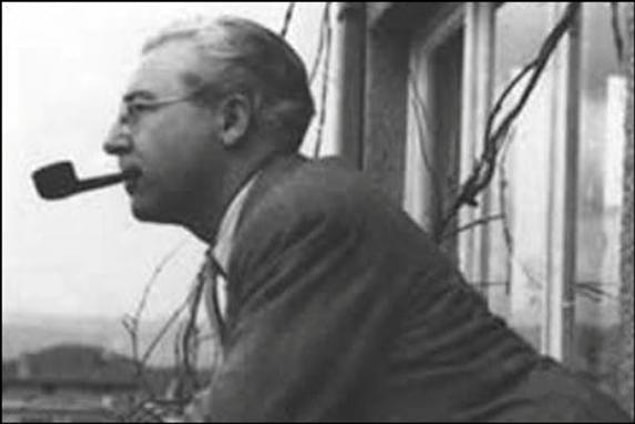 "Should it be so difficult, so demanding, even so dangerous, to want to live without stealing or clapping, without leaving those who give us our bread hungry and those who clothe us without panties?" (1947)
Sabahattin Ali Markopaşa spent three months in Paşakapısı Prison in 1948 because of an article in Zincirli Hürriyet after his days in magazines and newspapers (Yeni Dünya, La Turquie, Tan Printing House).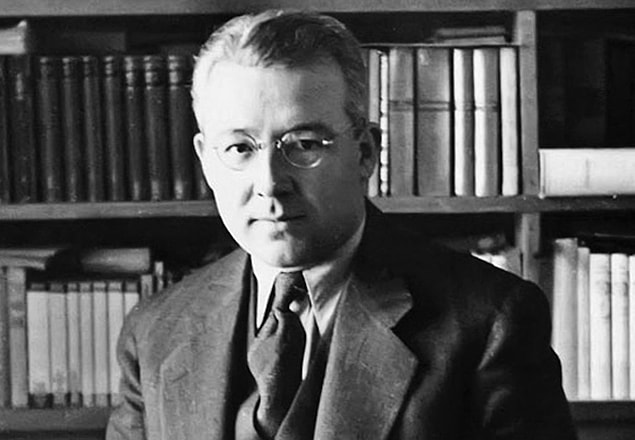 After leaving, he starts to have a hard time. He is unemployed and has no place to write. It's very troublesome. That's why he decides to flee abroad; He wants to get a passport but can't.
He wants to escape to Bulgaria with the help of his prison friends.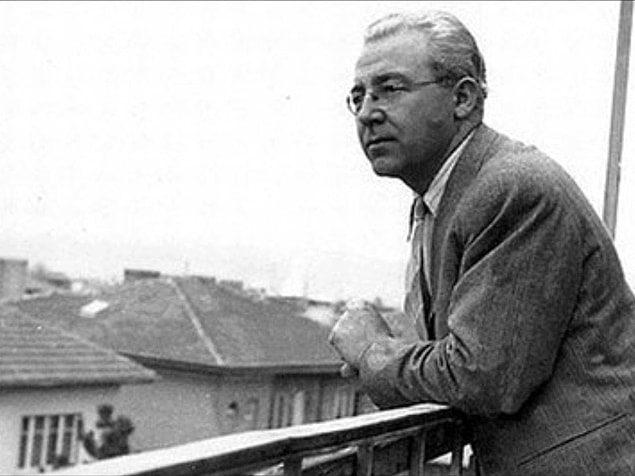 On March 31, he was shot while escaping through Ali Ertekin, whom Barber Hasan Tural found while he was in prison. Ertekin, a non-commissioned officer who was discharged from the army, makes a living by kidnapping people abroad, on the other hand, he acts as an agent on behalf of the National Security Service Presidency. According to official statements, Ertekin killed Sabahattin Ali with a stick on the head, "because he provoked his national feelings."
His dead body was found suspiciously on the Bulgarian border on April 2, 1948.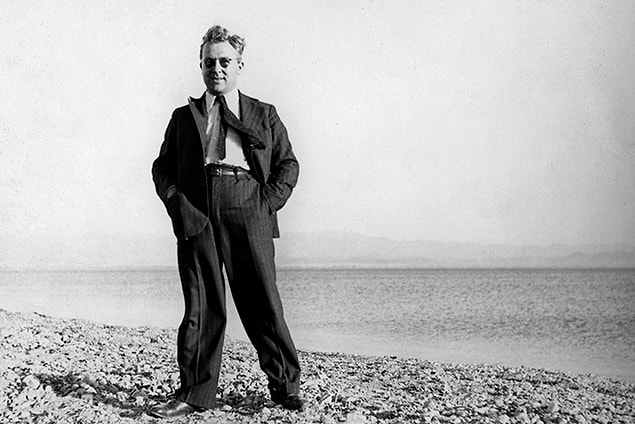 After that, Ertekin, who was arrested on December 28, 1948, is tried at the Kırklareli Heavy Penal Court. He was sentenced to 4 years by reducing his sentence on 15 October 1950 on the grounds of "inciting national feelings" for the crime of homicide with a sanction of 18-24 years.
Ali Ertekin, who confessed to killing Sabahattin Ali and was alleged to be a member of the National Police, was sentenced to four years; but a few weeks later he was released by taking advantage of the amnesty…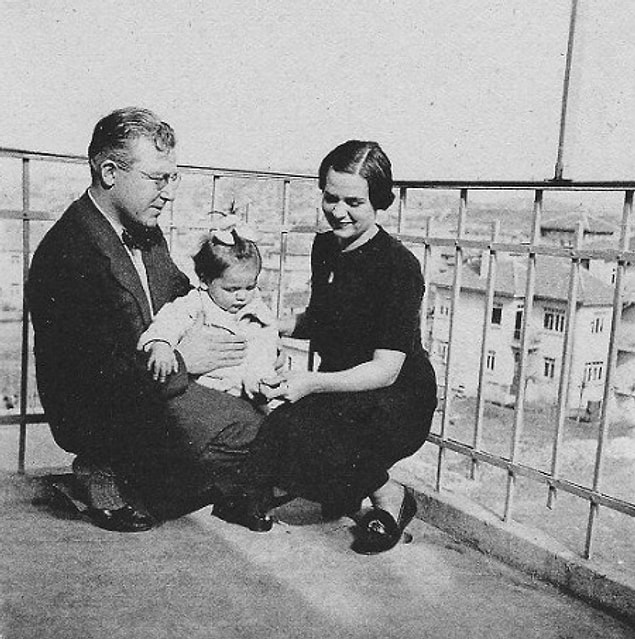 However, the author's close circle claims that Sabahattin Ali died as a result of torture while being questioned by the National Police in Kırklareli and that Ertekin was used as a front, but this could never be proven.
Sabahattin Ali, on the other hand, left behind his daughter Filiz, his wife Aliye, three novels, ten short stories and two poetry books.
In his bag found after his death;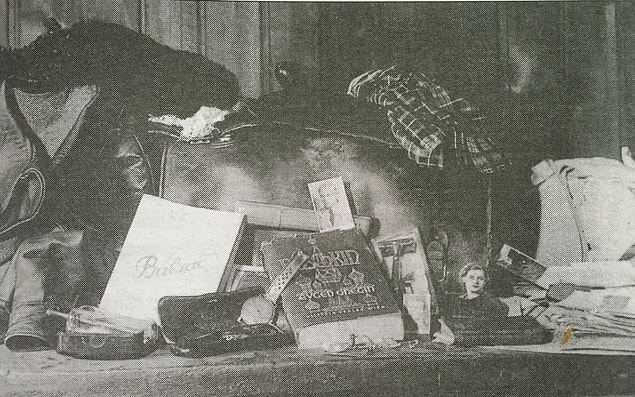 A novel by Balzac, a novel by Pushkin, a watch, glasses and a photograph of Aliye Hanım appeared.
'Nothing on this dead land is as easy as dying and killing.'
Mill
The letter he wrote to his wife during his prison years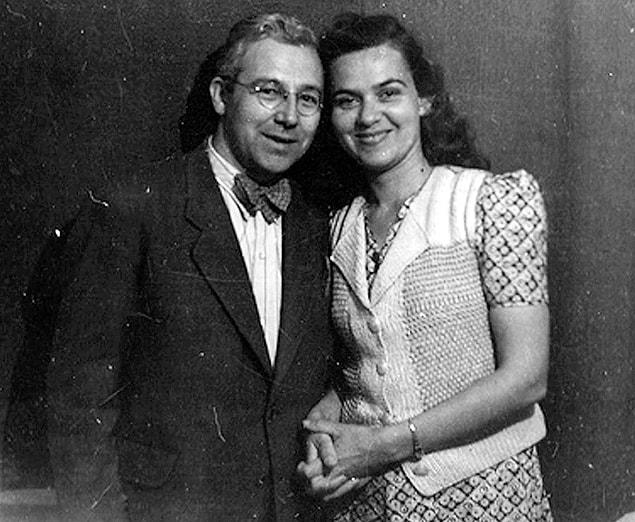 "Read a book when the world bores you… I used to love my books more than anything else. From now on, I will love you more than anything, and we will love books together. Reading alone is beneficial when one wants to get rid of the vulgar, meaningless and cold influences of the environment. My books have been friends to me in my most disastrous days. But this is not enough. You saw in my poems that I suffered a lot despite the books. Because I was not a sincere person. You will replenish the half of me."
"Almost all people assume that life consists of feeding and sleeping with a random person. However, in this case, what is the difference between human beings and other animals, their minds serve enough to feed themselves and find a mate for themselves, but to think about them means not to be apart from them, whereas man also has a mind, such as eating, sleeping and having fun. It carries a set of needs that are not related to things. He is looking for a close friend. He wants another person to help him and is ready to help other people who ask for help so that this is possible. Then he definitely wants to be loved, and for this he loves others. Think, is there anything in the world as terrible as loneliness, Of course I mean head loneliness by loneliness, otherwise the world is full of many dry crowds…"
Sabahattin Ali