Swedish Meatballs Recipe: With Delicious Sauce
Swedish Meatballs Recipe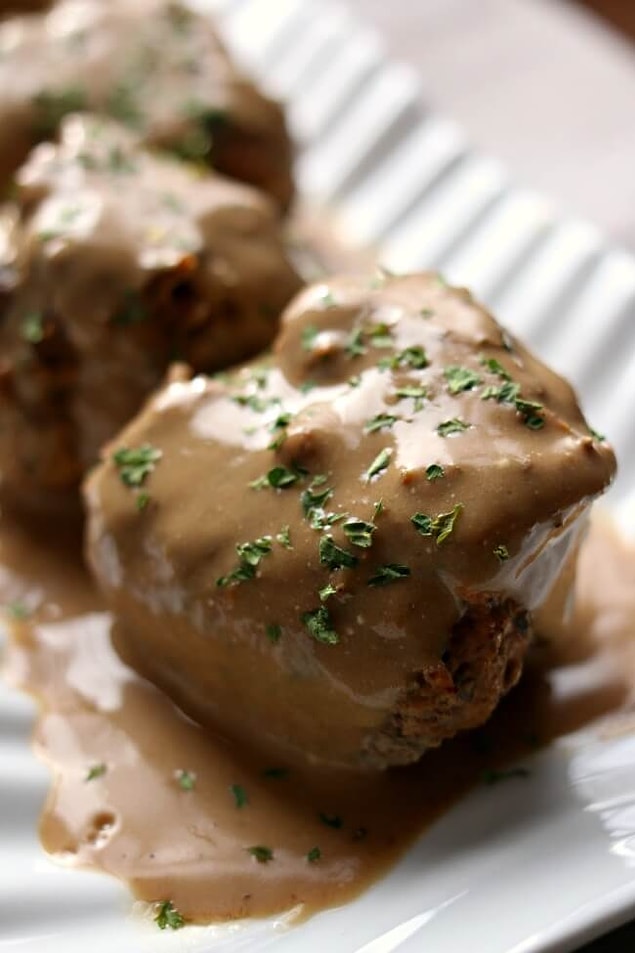 Materials;
For the meatballs:
500 g low-fat ground beef
1 egg
1 onion
1 clove of garlic
2 slices of bread
1/2 cup of milk
Salt, pepper, cumin, allspice
For sauce:
1 tablespoon of butter
1 tablespoon of flour
1 tablespoon of cornstarch
1 cup of beef broth
2 tablespoons of cream
salt, pepper
Preparation of Swedish Meatballs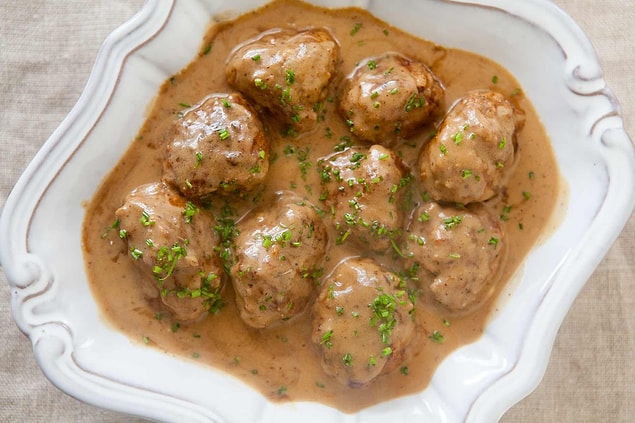 Soak the inside of 2 slices of bread with milk. Grate the onion. Mix all the meatball ingredients well. After kneading, shape into a round shape and rest in the refrigerator for 30 minutes. Fry the meatballs by rolling them in 3-4 tablespoons of olive oil in a pan. Transfer the fried meatballs to a large serving plate by draining the oil. To increase the flavor, add butter to the pan in which you fry the meatballs and heat it up. Add the flour and fry it. Add the hot broth to the pan little by little. Add the cornstarch and cook, stirring constantly with the help of a whisk. Add salt and black pepper. Finally, add the cream and cook the sauce for a few minutes. Then throw the fried meatballs into it and let it soak together with the sauce. Turn it off after a few minutes.
Source: https://onedio.com/