Human Wart Virus Common in Sexual Intercourse
Today, my dear doctor Op.Dr. I wanted to ask Burçin DEMİREL. The information that you must read, and if you are knowledgeable, you need to refresh, are in this question and answer.
Is cervical cancer a common disease?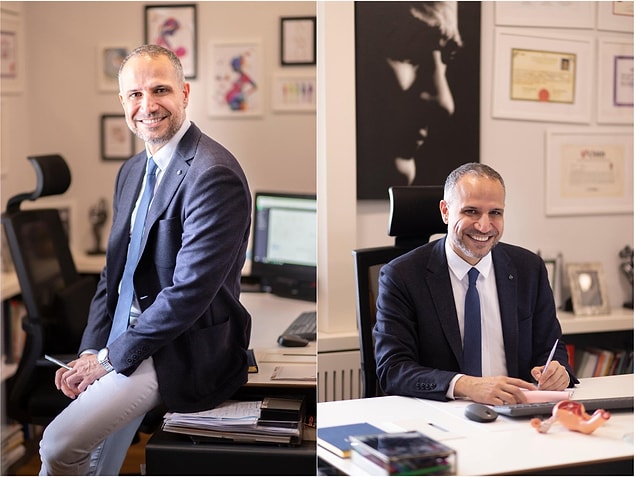 Cervical cancer is the 9th most common cancer in women in Turkey, and the 3rd among gynecological cancers.
The most important feature of this disease in terms of public health is that it is both preventable and treatable in its precursor lesions before it reaches cancer. The reason for this is that the development process of cervical cancer is long, there are some steps (cin) that can be treated before the cancer occurs, and the human wart virus (HPV-Human papilloma virus) is the cause in almost all of them.
What is HPV? Are there varieties? Does all HPV cause cancer?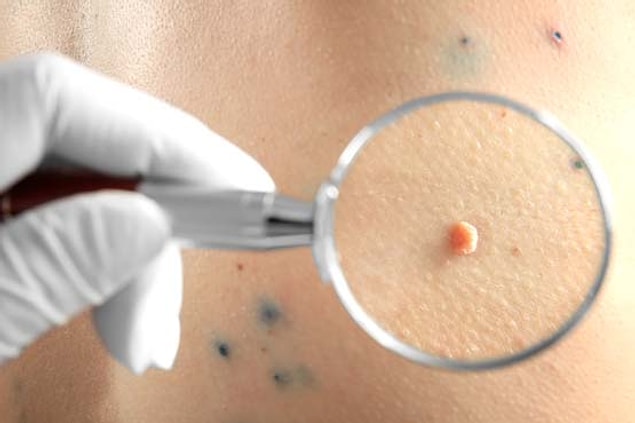 HPV is a very common virus that is transmitted very easily through sexual intercourse.
Human Papilloma Virus / HPV has more than 150 different types, about 40 HPV types affect the genital area, while 14 of them are defined as high-risk (hr) HPV types and are clinically associated with cancer.
HPV types are known as HPV genotypes. 1HPV genotypes are classified according to their ability to cause cancer. Low-risk genotypes involving the genital area are not oncogenic and cause genital warts but not cancer. High-risk (hr) genotypes are oncogenic or carcinogenic and may cause cancer.
What diseases does HPV cause?
• Oral/pharyngeal cancer in both men and women
• Vulvar, vaginal and cervical cancers in women
• Anal cancer in both men and women
• Penile cancer in men
Does HPV infection cause cancer in everyone?
Someone with an HPV infection can live for years without showing any symptoms. HPV infection often goes away on its own, but when persistent, it can cause genital warts, precancerous lesions, or cancer. After a person encounters HPV, it can take years or even decades for the cancer to develop.
More than 90% of HPV infections are cleared by the immune system within 6-18 months, but re-infection with the same or a different HPV genotype may occur later.
Persistence of the virus with one of the high-risk HPV genotypes is required for the development of moderate/high-grade cervical intraepithelial neoplasia (CIN), also known as precancerous (precancerous) lesions, and cervical cancer development.
Are All High-Risk HPV Genotypes the Same?
In order of frequency worldwide, the high-risk HPV genotypes most clinically associated with cervical cancer are:
HPV 16, 18, 58, 33, 45, 31, 52, 35, 59, 39, 51, 56, 66 and 68
There are differences in the frequency of HPV genotypes and the risk of these genotypes causing cervical cancer.
The most common high-risk genotypes of HPV are HPV 16, 18, 31 and 52. The HPV 31 genotype has the highest risk after HPV 16 to form a precancerous lesion (CIN and CIN3).
HPV 16, 18 and 45 constitute 77% of all cancers in the presence of HPV.
How to prevent cervical cancer, which you mentioned as preventable?
HPV is highly transmitted through sexual intercourse and skin contact is required for transmission. HPV virus can be seen in almost 50-60% of women who have sexual intercourse. 99.7% of cervical cancers are also related to HPV. For this reason, HPV infection should be protected to prevent cervical cancer.
In order to prevent HPV infection, sexual monogamy is extremely important, although it does not provide absolute protection, it is extremely important to use condoms / condoms during sexual intercourse, not to smoke, and to eat fruit and vegetables in order to reduce transmission.
However, the most effective way to prevent HPV infection, pre-cancer lesions and cancer is to vaccinate both boys and girls, especially against high-risk HPV types, starting from the age of 9 years.
In addition, since it is possible to catch and treat cervical cancer precursors, another way to prevent cancer is to perform cervical cancer screening with pap smears from the age of 24 and HPV tests from the age of 30. Appropriate treatment in the presence of a precancerous lesion is extremely important in terms of preventing cancer.
What are these vaccines?
Vaccines that protect against HPV types that cause cervical cancer.
There are two different types of HPV vaccine:
4-valent HPV vaccine
Protects against HPV types 6, 11, 16 and 18
Types 6 and 11 are the most common genital warts, while Types 16 and 18 cause 70% of cervical cancer. This vaccine was first approved by the FDA in 2006 for use in women aged 9-26 years for the prevention of cervical cancer, precancerous genital lesions, and genital warts. There is only this vaccine in our country. The 4-valent vaccine is no longer distributed in the US.
9-valent HPV vaccine
It protects against 9 HPV genotypes (6, 11, 16, 18, 31, 33, 45, 52, 58) and was approved by the FDA in 2014 for use in women 9-26 years old and men 9-15 years old. In 2018, it was extended to individuals up to the age of 45. There is no 9-valent HPV vaccine in our country yet.
Who and how is the HPV Vaccine administered?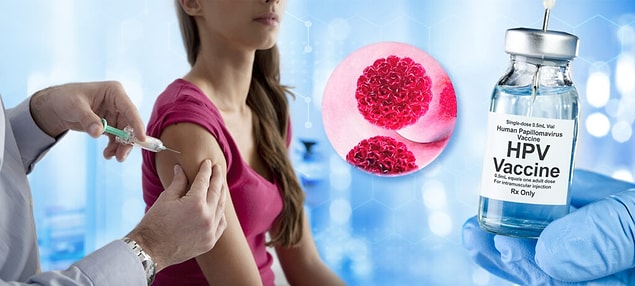 HPV vaccine by age,
For girls 11 to 12 years: Routinely recommended 2 doses (at 0 and 6 months)
For women 13 to 26 years old: 2 or 3 doses (at 0-6 months or 0-2-6 months) depending on the age of the first dose
3 doses as needed for women aged 27-45 (at 0-2-6 months)
It should be noted that the HPV vaccine does not protect against and does not treat existing HPV infection. Therefore, it gives the best results when given before encountering any HPV.
What are Cervical Cancer Screening Methods?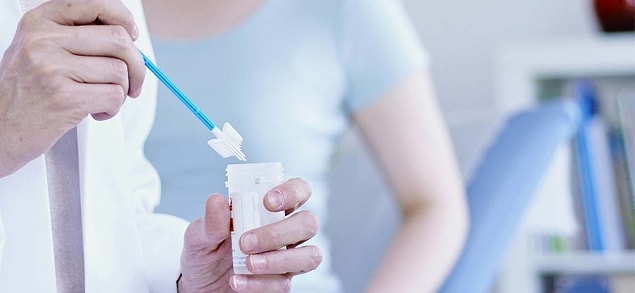 Smear test
Also known as Pap smear or smear test, it is the traditional screening method; In the swab sample taken during the gynecological examination, abnormal cells that may cause cancer in the cervix are searched. It has a lower sensitivity compared to HPV tests. It means that Pap Smear tests may miss some precursors and also need to be repeated often.
HPV testing
In the swab sample taken for the smear, the feature is the tests in which the presence of high-risk HPV or HPV type is detected. It is more accurate and reliable than Pap tests; they can also rule out disease and therefore do not require frequent recurrences. Co-test (common test) HPV typing test and Pap smear test are done at the same time.
The World Health Organization (WHO) recommends the use of HPV DNA detection as the primary screening method.
It is worth emphasizing an important detail. Cervical cancer screenings should be continued even if vaccinated, as there are 4 types of vaccines in our country and there are high-risk types that can cause cancer apart from these types, as well as because there may be women who are vaccinated after the start of sexual intercourse. .
Can cervical cancer be eradicated?
In order to completely eliminate cervical cancer, 194 countries took an important decision at the World Health Congress in 2020, and the 'Global Strategy for Accelerating the Elimination of Cervical Cancer' was determined.
According to this Global Strategy;
In order to completely eradicate cervical cancer by 2050, member states must achieve the following goals by 2030;
1. 90% of girls should be vaccinated against HPV by the age of 15,
2. 75% of women should be screened for cervical cancer at the age of 35 and again at the age of 45.
3.90% of women diagnosed with cervical cancer should receive appropriate treatment
While we have so many chances to prevent a cancer, it should be one of the most important duties of all administrators, public health workers and obstetricians to ensure the accessibility and implementation of all recommendations made in the light of reason and science.