China Hits The Key To Switch To 100% Digital Yuan!
According to the news of the South China Morning Post, the Chinese Government officially released the Digital Yuan, namely the Digital Chinese Currency, called "e-CNY", to the iOS and Android versions of the WeChat application, which is used by more than 1 billion Chinese (By the way, China's population is currently: 1.448 Billion). included. The application is currently in the "pilot" stage, but the government is conducting serious studies, campaigns and even lotteries to motivate its full spread and the entire population to switch from cash to digital money.
9 out of 10 people in China make their payments from mobile.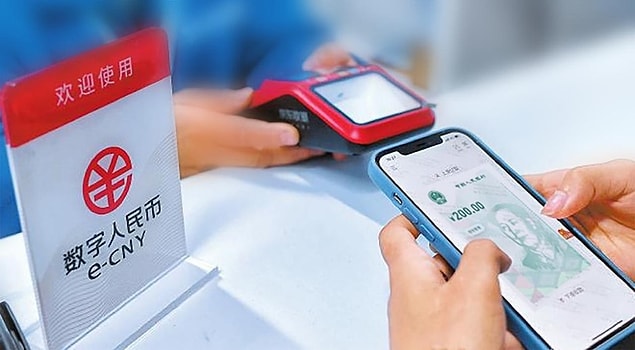 In China, nine out of 10 Chinese already have all kinds of shopping, payment, collection, etc. uses digital/mobile applications such as WeChat and AliPay. As you will see in this video, even charity is given to beggars via QR code, completely digital applications, so even beggars have these applications. However, their counterparts are still physical Yuan. Therefore, it is observed that the Chinese are reluctant or slow to switch to the Digital Yuan, saying "we already make mobile, digital payments, why switch to e-CYN". This is why the Chinese Government is working hard to encourage the public to switch from physical money to digital.
The Digital Yuan is not a cryptocurrency!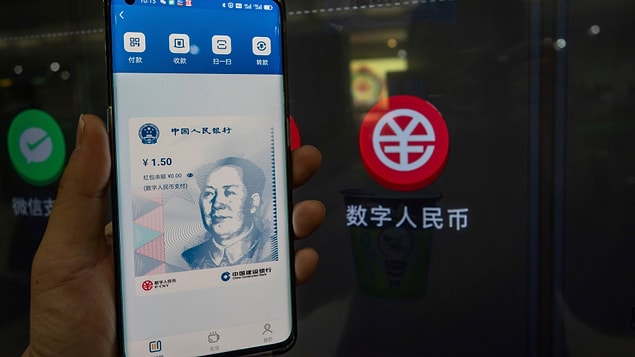 The Digital Yuan is not actually a cryptocurrency or a decentralized form of payment. It will not work on the blockchain either. e-CNY is a major monetary system developed by the Chinese government since 2014 to fully replace the banknotes and coins issued by the People's Bank of China (PBOC), namely physical cash, and convert all coins and paper money into digital form. change project.
Since e-CNY is not a decentralized currency like bitcoin and other cryptocurrencies, it is not government-traceable like they are. Although it includes a "controlled anonymity" feature where users can choose to hide their identities from other parties, the government
It will be able to monitor illegal activities such as money laundering on e-CNY.
As a result; currently "This is not a cryptocurrency, it will not work on blockchain, etc." Even if it is said, once the system is completely digitalized and the whole public uses digital money, the integration of people into the decentralized crypto world will never be as difficult as switching from physical to digital…
Currently, the official Chinese currency is CNY, ChiNaYuan (¥). At the time of this writing, the values ​​were as follows;
1 TL = 0.47¥ / 1¥ = 2.13TL / 1$ = 6.2¥ and 13.49TL / 1€ = 7.25¥ and 15.4TL.
Source: https://onedio.com/ Ufuk Tarhan