Children with Albinism!
Albinism is a genetic condition in which people are born without the pigment their body should have. The bodies of individuals with albinism cannot produce enough melanin, the chemical responsible for eye, skin and hair color. This causes them to have usually white or very light blond hair and very pale skin. While individuals with albinism continue their lives normally in many parts of the world, unfortunately this is not the case in Africa. Details are with you.
Panama is the place where albinism is most common worldwide.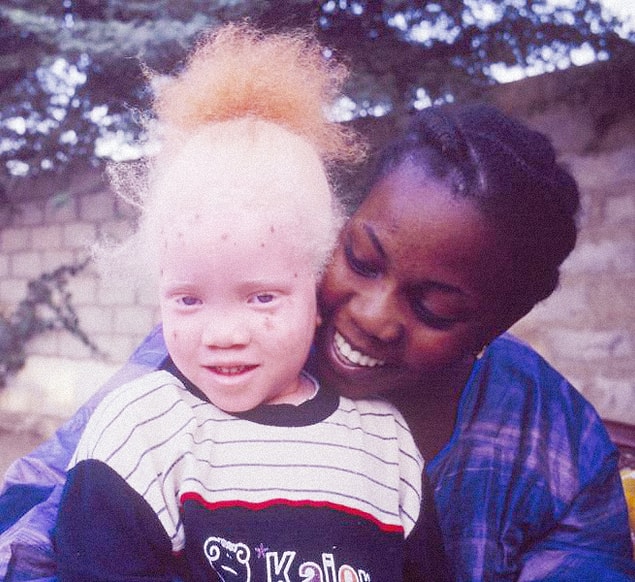 Albinism, which genetically causes light hair, skin and eye colors due to the lack or absence of melanin pigment, is seen in 1 person in 17,000 worldwide. This rate is 3000-4000 in Turkey. The place where albinism is most common in the world is the Panama region with a rate of 1 in 70.
While individuals with albino all over the world practice many professions, from models to musicians, African people believe that albino individuals are cursed and that cutting their limbs brings good luck.
Tanzania, where superstition and lack of education are high, is a crime center where albinos are bullied at a rate of 1 in 1400. Despite the high rate of albinism, many of the people believe that these white children and adults are cursed and that ripping off a piece of their limbs will bring them luck.
In fact, there are quite a lot of people who put this business into business…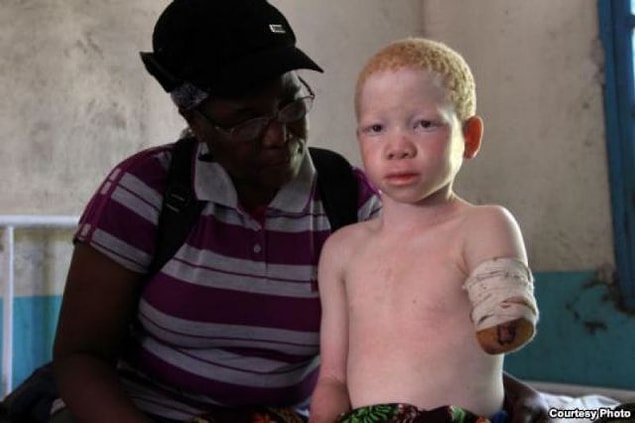 Rich people pay huge sums for these limbs. At the same time, sorcerers knock on the families of albino children and bargain to put them in the talismans they make. Some families with very low incomes also allow the purchase of parts from their children in exchange for money.
Albino individuals have a high rate of visual impairment and astigmatism in their eyes.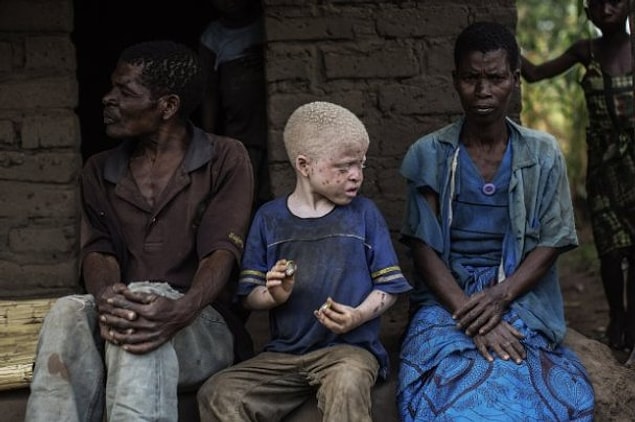 Living in Africa is very difficult for albino individuals who cannot even trust their families and relatives. They are threatened every day. Apart from this, there are many difficulties for those who want to study or work. Most of the albinos with congenital melanin deficiency have 40-90 percent visual impairment and astigmatism.
Another thing they should be wary of is the Sun.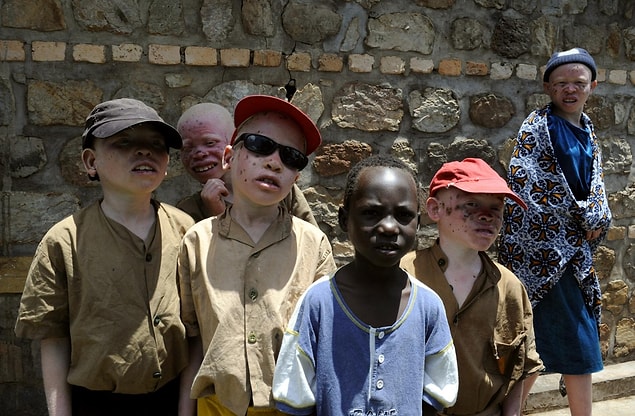 Since their skin does not contain pigments that prevent sunlight, deaths due to skin cancer under the African sun have become commonplace for them. They cannot go out in the sun without applying sunscreen cream, wearing a hat, in short, protecting their skin. This prevents them from working in the fields that are their source of income and fishing. Moreover, sunscreen creams are not sold for cheap amounts.
"If you employ those cursed creatures, your business will be cursed."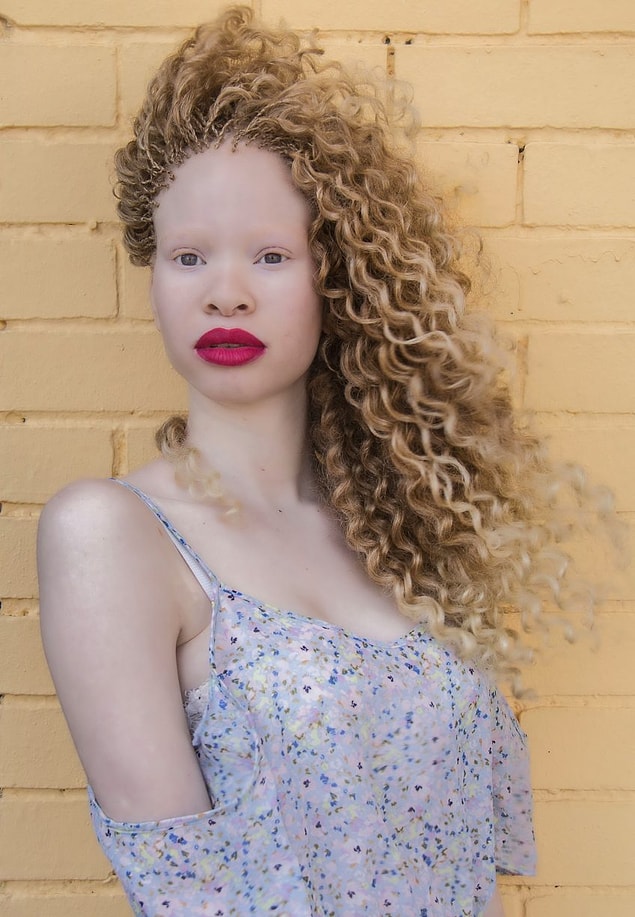 While the conditions are so difficult, people's statements such as 'If you employ those cursed creatures, your job will be cursed' pushes them into an even more inextricable situation. Unfortunately, they were born in a geography where albinism was misunderstood, spiritual beliefs were commercialized, and many people were hurt or even killed for this cause.
Some institutions provide sunscreen, hats, glasses and prosthetics to the region.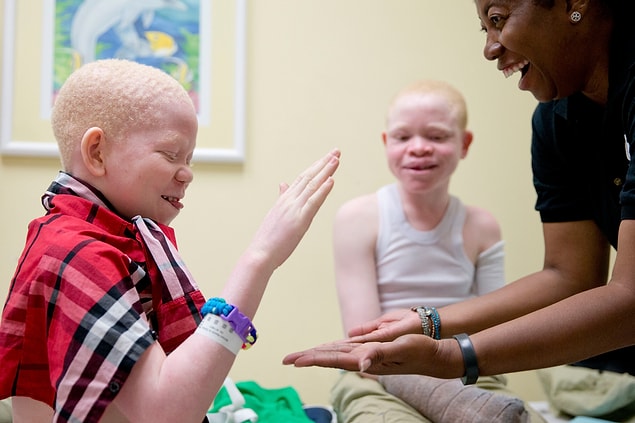 In order to put an end to this trend, non-profit organizations provide information to the people in the region about how to protect themselves from the sun, and distribute free hats and sunscreen creams to them. They also do free eye exams and distribute glasses to help them see better. They continue to work to help replace their amputated limbs with a prosthesis.
Finally…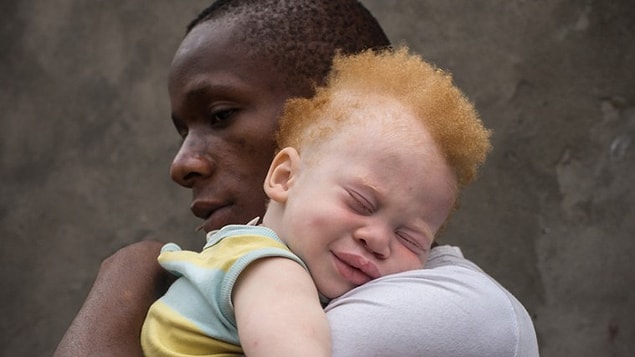 No matter where we are in the world, lack of education and discrimination always hurts. First of all, we wish to live in a world where technology opportunities are high in the health sector and in peace, prosperity and peace…