Britney Spears Dragged into a Different Life
I was so sad. 😢
Britney Spears, one of the stars who grew up with music and dance from the moment she was born, just like Justin Timberlake, Beyoncé and many more, has been participating in competitions since she was 4 years old. Of course, his family is running this whole thing. Britney Spears, who sings, dances and acts, participated in a competition, but despite being a child, it can be understood what a good voice she has.
Then came the famous Disney Mickey Mouse Club program.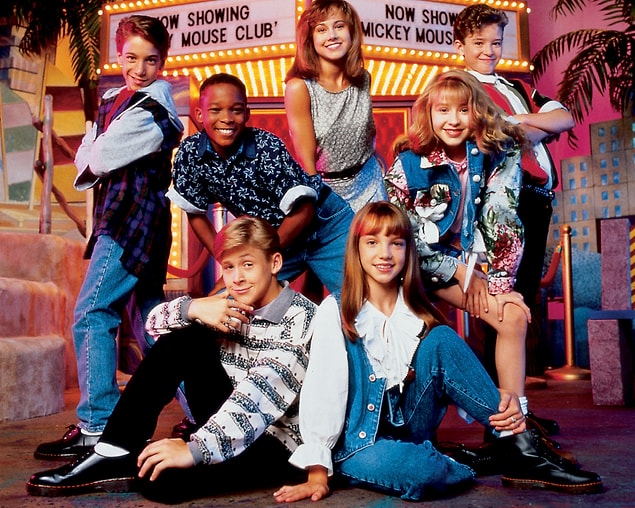 In the 1993 season of the program, which continued for many years on the Disney television channel, there were star names in the cast. Britney Spears was another name chosen for the cast along with names such as Justin Timberlake, Christina Aguilera, and Ryan Gosling. Another name to appear in the same season was Nick Carter, but he had given up on joining the Backstreet Boys. In short, that year the program was a full star cast. The program that introduced new child stars to the world also paved the way for Britney Spears.
The rivalry that began at that time led to Britney Spears' voice being changed.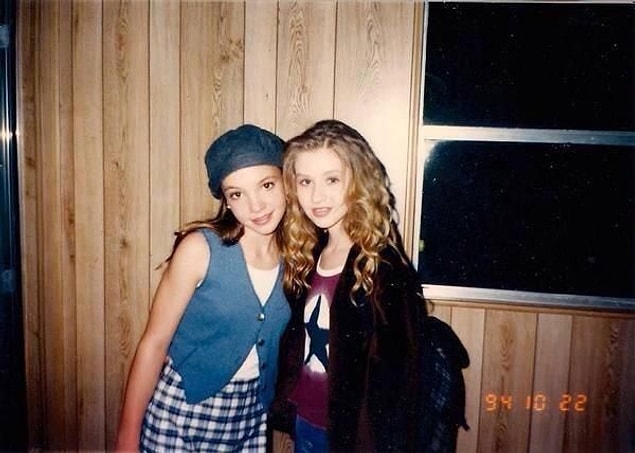 Not everyone knows this detail, but after the program, both Christina Aguilera and Britney Spears started to meet with record companies. The executives, who did not find it right that two very similar voices debut at the same time, asked Britney Spears to turn her voice into a nasal, childlike voice. It's terrible in every way. You can listen to his real voice here:
The next is known. Britney Spears, who became the most popular young female star in the world, always had similar messages in her songs.
In her songs like 'I'm Not A Girl, Not Yet A Woman' and 'Overprotected', it can be understood how much pressure she is under and that she is not in control of her life. Because people like mysterious subjects, they can immediately throw the Illuminati and similar conspiracies forward; however, for those who wanted to see the truth, it was clear in all its reality.
The star, whose manager was his father, acted according to what his family and record company said.
His albums broke sales records, he signed million-dollar advertising deals at a very young age. Everyone, including his closest circle, treated him like a product, not a human being, and living by strict rules while being so visible at such a young age bored him.
In this period of pressure, the wrong decisions she made in her private life dragged her into a dead end.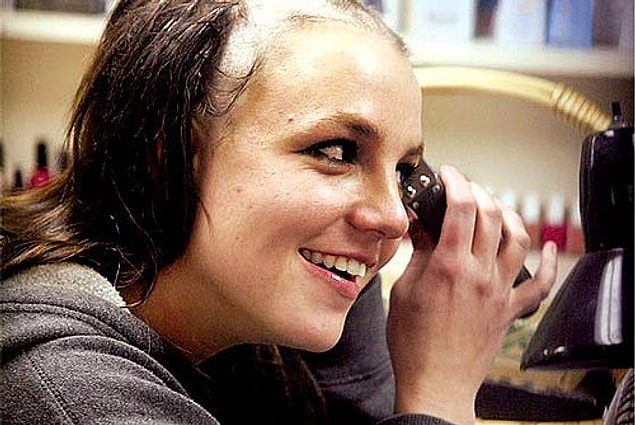 The end of her relationship with Justin Timberlake with allegations of infidelity, the 55-hour marriage she had with her childhood friend Jason Alexander, the sudden decision to marry her dancer Kevin Federline, and the birth of two children… All these turmoils deeply affected both her career and her mental health. In 2007, there was the well-known crisis, the hair-shaving pop star was attacked by cameras, and she was eventually admitted to a rehabilitation center.
Events followed each other and in the end, perhaps what was wanted to be done from the beginning happened.
After the eventful divorce and child custody process, rehabilitation, drugs, nightlife, Britney Spears' father James Spears and her lawyer Andrew Wallet took full control of the situation and became the guardian of the singer. In other words, they have already gained the right to manage all the rights and decisions of the star, whose decisions they can interfere with.
This is exactly where the movie broke off. One of the most important names in the music world was now a puppet.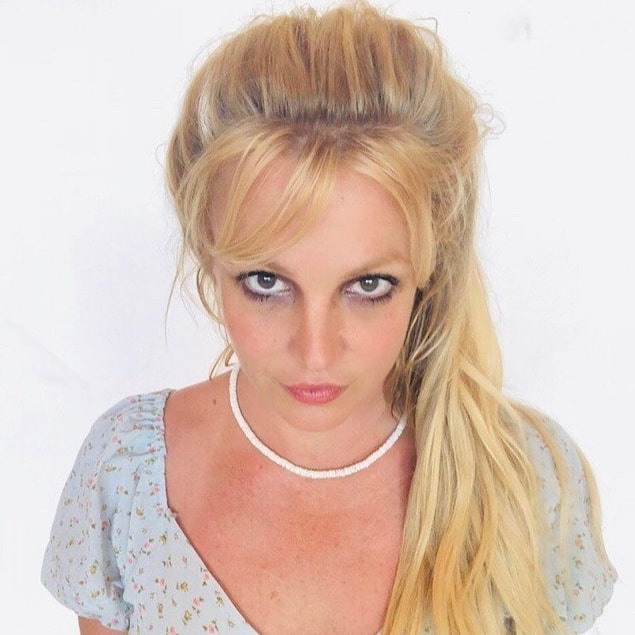 People started making fun of Britney Spears, whom they had admired for a while, without knowing the inside of the event. This new state of his, his inability to recover was found meaningless. However, we were talking about a young woman who has no right to her own life.
Britney Spears, who is 38 years old now, has all the rights of her father for the last 12 years. Let's explain what this restriction means.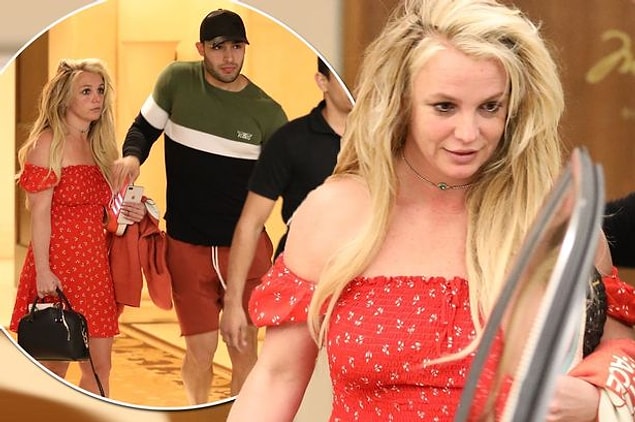 • They cannot marry of their own accord, cannot have children.
• Not authorized to hire or fire someone (a person he reported for stalking started working on his team soon after)
• He can't go shopping on his own, even going to a coffee shop and buying coffee.
• He cannot manage or spend his $215 million wealth. It is known that he receives an allowance of $ 1,500 per week.
• Must pay more than $1 million for guardianship each year. (pays around $100,000 to his father and lawyer)
• He cannot give oral interviews, his father checks and corrects all the interviews he gives.
• May use social media only to the extent allowed (which explains why she's posting weird)
• He has to regularly take the sedatives given to him by his father.
• He cannot drive.
• He can't have any say about his career, he can't make a contract or agreement.
How does Britney Spears, who was immediately admitted to the rehab center when she tried to break these rules, continue her career?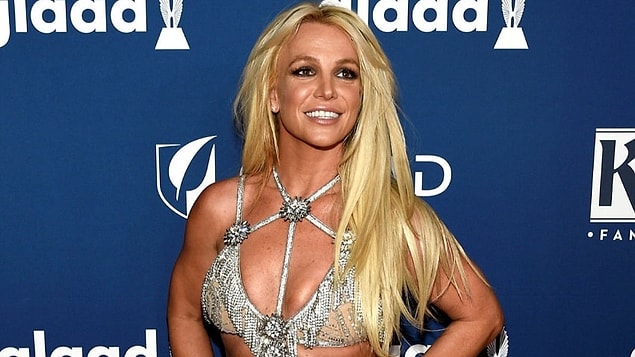 The fact that the star, who has released albums in the past 12 years, went on a world tour, performed in Las Vegas for 4 seasons, acted as a jury member on television, and produced many products from perfumes to underwear, continues her career so successfully under these bans, which clearly indicates that she is not a mental illness as claimed. is doing. The guardianship practice for the elderly, sick and mentally ill seems to be a project of interest when Britney Spears is in question.
That's why fans have been fighting for freedom on the internet for 12 years with the hashtag #FreeBritney.