15 Romantic Anime Recommendations Full of Love
Animes are enjoyable productions that people of all ages, young and old, love to watch. There are many different anime in various categories, from fantasy to comedy, from romantic to action. But for anime lovers, romantic animes are very special. That's why we researched the best romantic anime for those who can't get enough of romance and made a list that you can't get enough of watching over and over again. Here are some romantic anime suggestions.
1. Ore Monogatari!! – My Love Story!! (2015) – IMDb: 7.8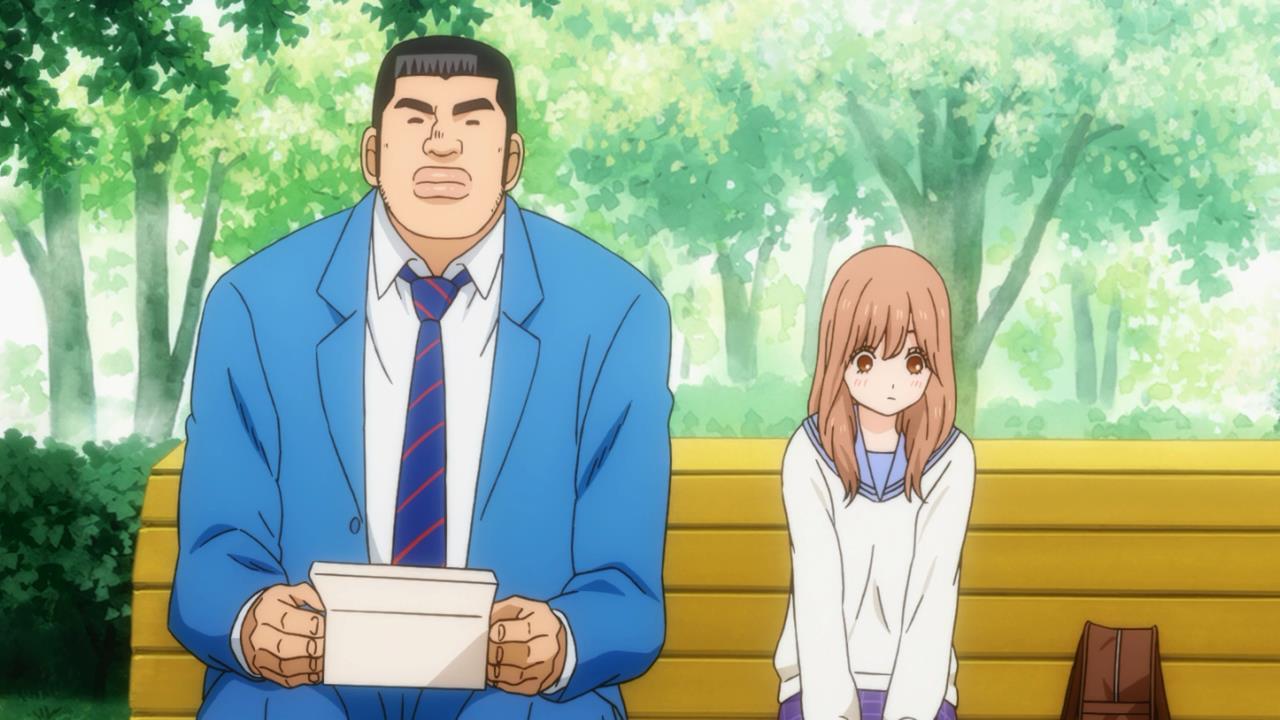 The production, which is among the romantic anime series, is about a big high school student's test with love. Takeo Gouda is a muscular and tall high school student. Behind his frightening appearance, he has a heart of gold and is considered a hero by the other boys in his school for being very brave. However, these features do not contribute anything to his love life. Also, Takeo's best friend Makoto Sunakawa is handsome and cool enough to easily steal any girl's heart. This makes Takeo's job very difficult. One day, on the way to school by train, Takeo bravely saves the very cute girl Rinko Yamato from being abused and falls in love with her on the spot. This will be a brand new start for Takeo.
2. Clannad: After Story (2008-2009) – IMDb: 8.6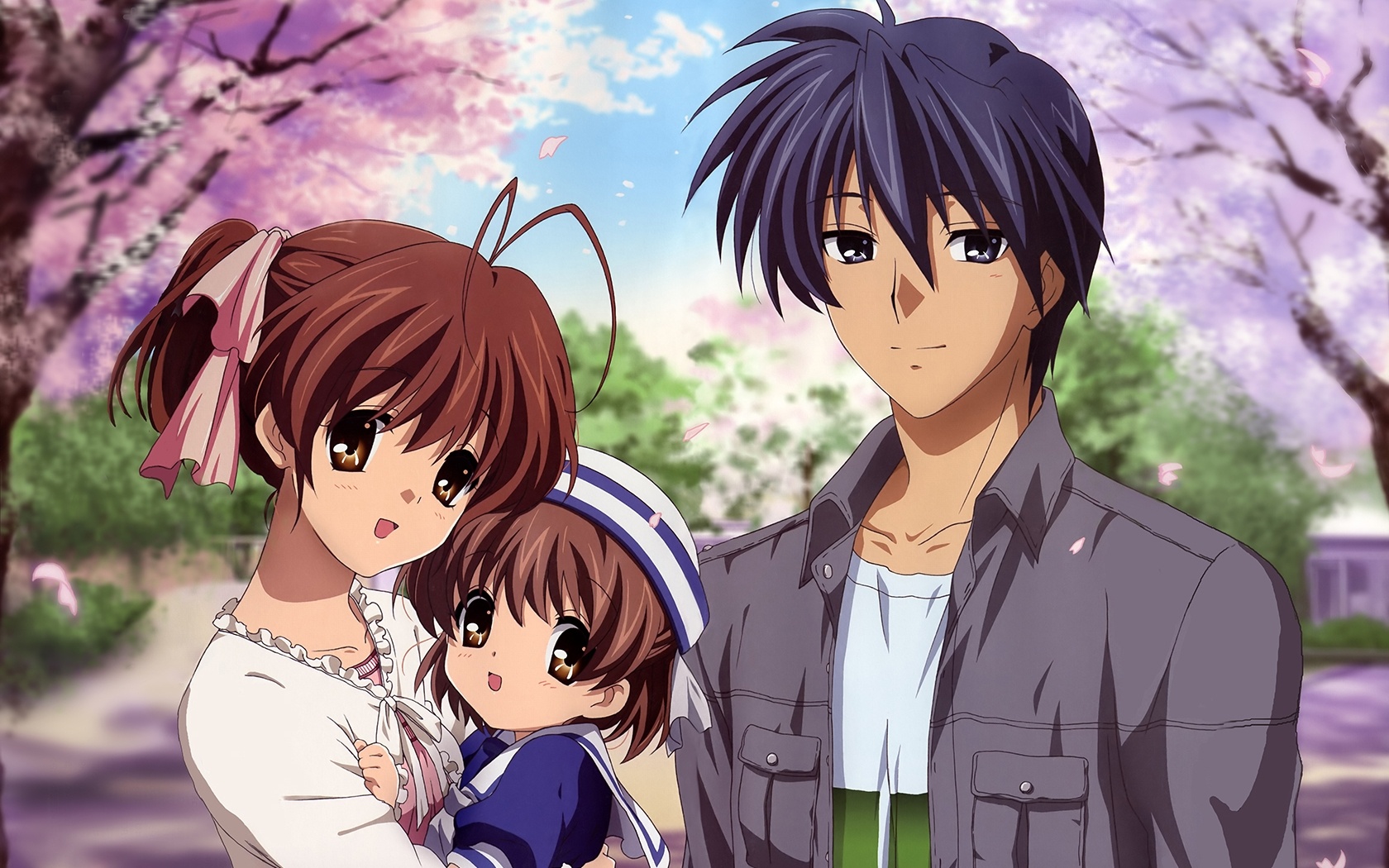 Following the events of the first Clannad anime, Clannad: After Story chronicles the life struggles of Tomoya and Nagisa as they try to live together as a family. The production, which is among the love anime, manages to make the audience cry in almost every episode. For this reason, we recommend that you have a tissue with you before you start watching. 🙂
3. Shigatsu wa Kimi no Uso – Your Lie in April (2014-2015) – IMDb: 8.6
The production, which is among the romantic anime, is about the journeys and love stories of two musicians who want to leave the past behind, to grasp a brighter future. Piano prodigy Kosei Arima becomes known to everyone after winning the child musicians competition. However, after the death of his mother, who was his biggest supporter, Kosei has a mental and emotional breakdown and can no longer even hear the sound of his own piano. Kosei, who could not touch the piano even two years after this event, thought that his whole life would go like this, but a girl he met will change his whole life. A violinist in her own right, Kaori Miyazono helps Kosei get back into her music career and allows her to discover new things by dragging her into an unfamiliar style.
4. Akagami no Shirayuki-hime – Snow White with the Red Hair (2015-2016) – IMDb: 7.8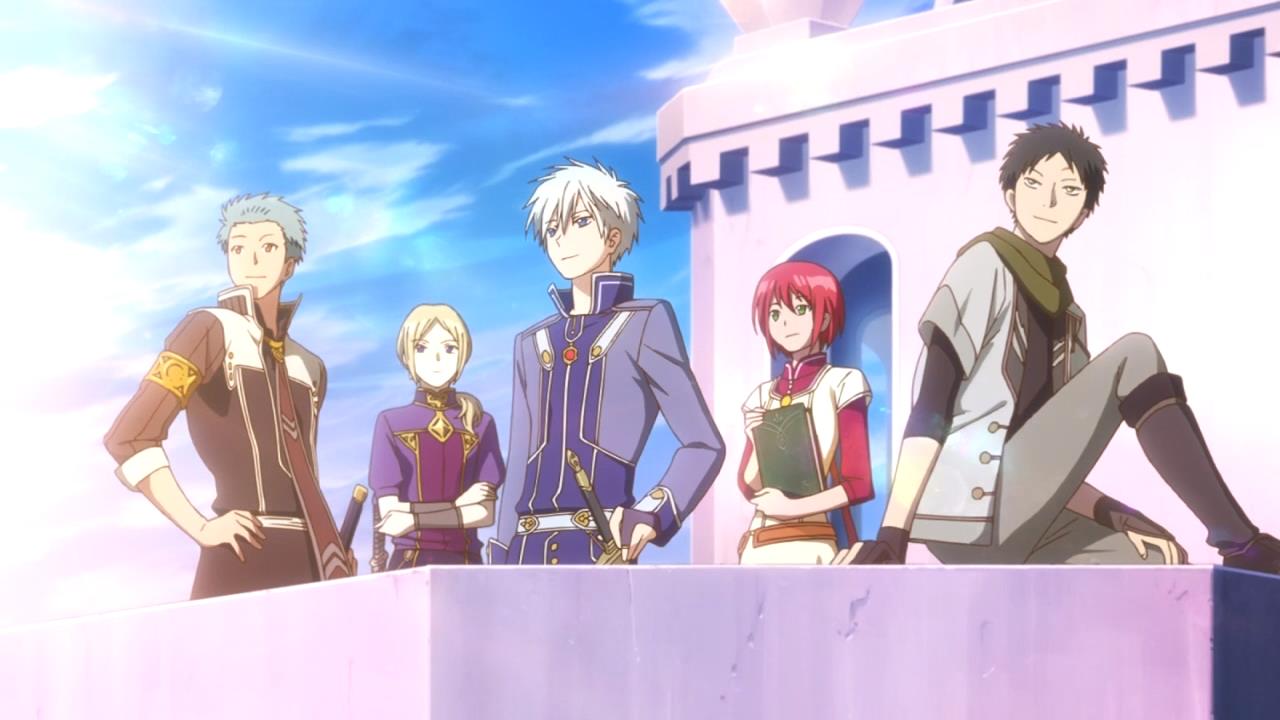 If you're looking for a sweet and heartwarming romantic tale, look no further. Because the romance between Shirayuki, a herbalist with a rare red hair color, and Zen, the second prince of the Kingdom of the Clarines, promises just that.
Shirayuki is a young girl born with crimson hair. One day she meets the famous Prince Raji, who falls in love with her and wants her to be her concubine. With nowhere to go, Shirayuki cuts her hair and flees to the neighboring country. While crossing the forest, she meets a young man named Zen. Zen helps Shirayuki bravely heal her wounds, but is later poisoned by an apple given to Shirayuki. Meanwhile, Prince Raji enlists his aides to search for Shirayuki.
5. Sukitte Ii na yo – Say "I Love You" (2012-) – IMDb: 7.3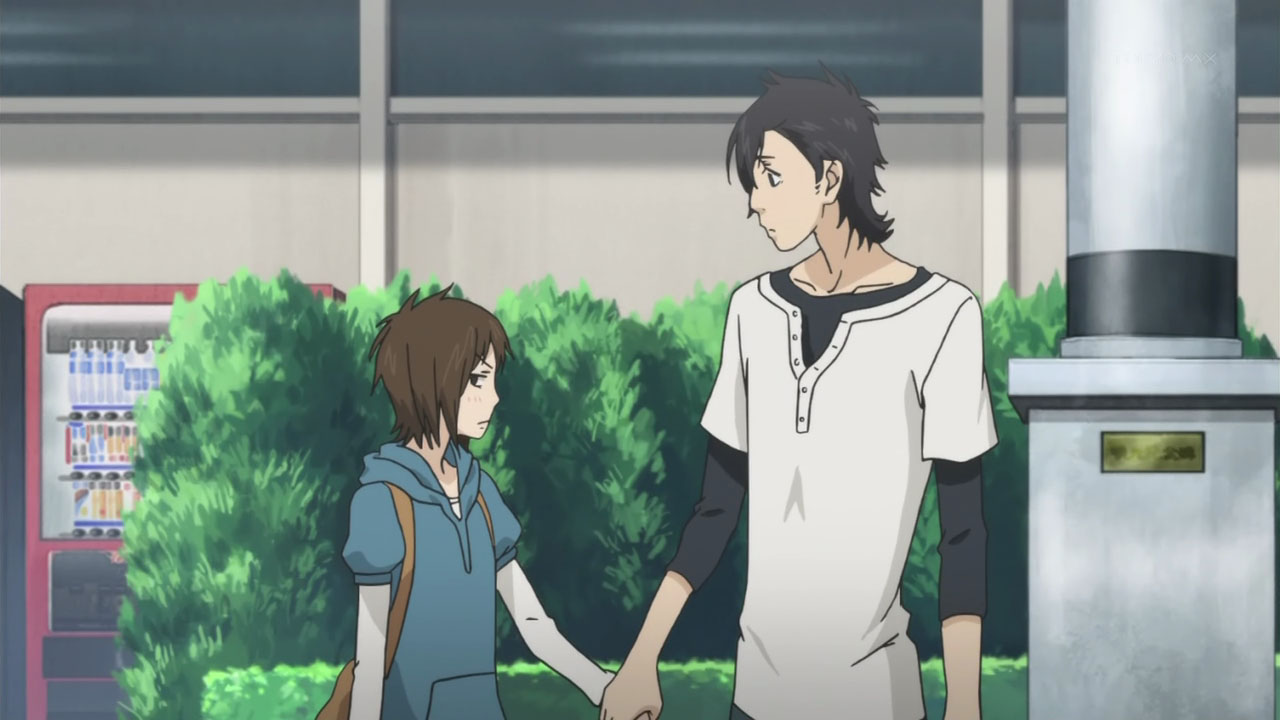 Mei Tachibana, a quiet and humble high school student, did not trust anyone and never made any friends due to an incident in her childhood. For this reason, he is not well liked at school. Yamato Kurosawa, the school's most popular boy student, wants to befriend Mei. Thus, Mei finally begins to make friends with others, and this becomes a turning point in her life.
6. Kimi ni Todoke (2009-) – IMDb: 7.8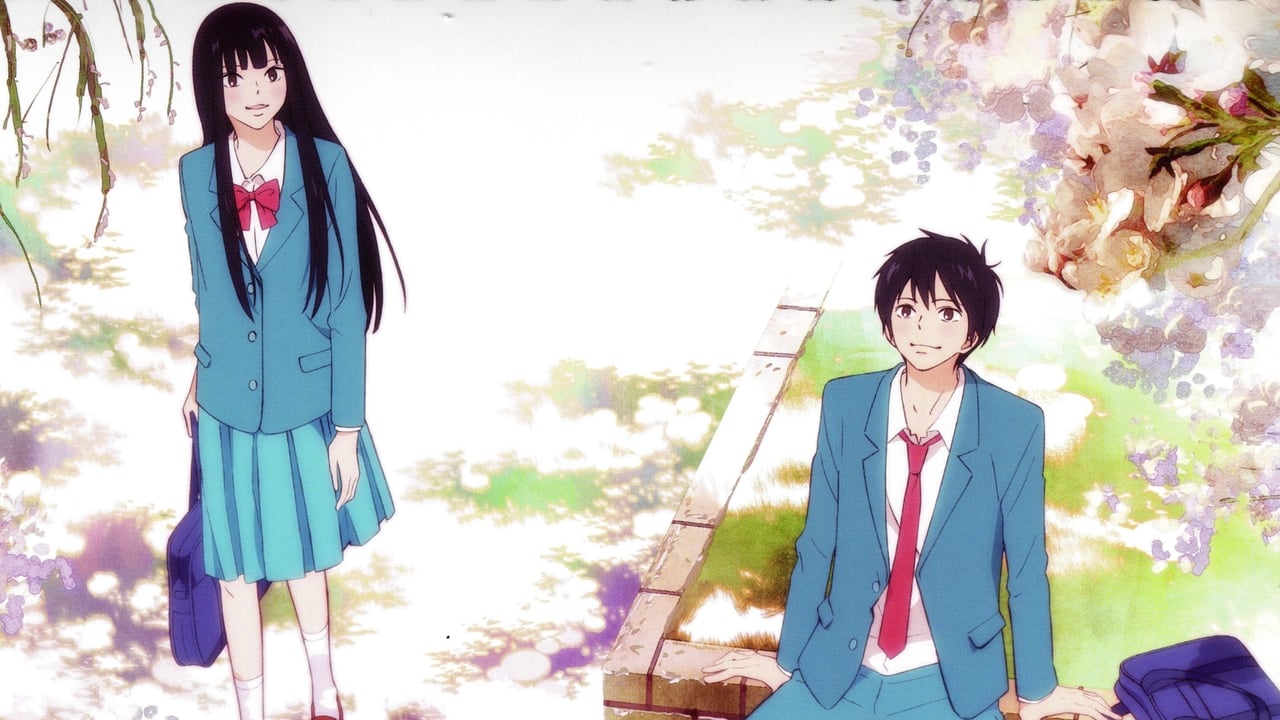 The production, which is among the romantic animes, is about the experiences of 15-year-old high school student Sawako Kuronuma. With her black hair, sinister smile, and quiet nature, Sawako is sometimes compared to Sadako, a horror movie character. However, despite his terrible appearance, he is actually not like that at all. Sawako's only wish is to make some friends, but she can't adapt because she is too shy. One day, Sawako befriends a popular male student in her class and thus makes new friends. However, besides friends, they also have enemies.
7. Eikoku Koi Monogatari Emma – Emma: A Victorian Romance (2005-) – IMDb: 7.7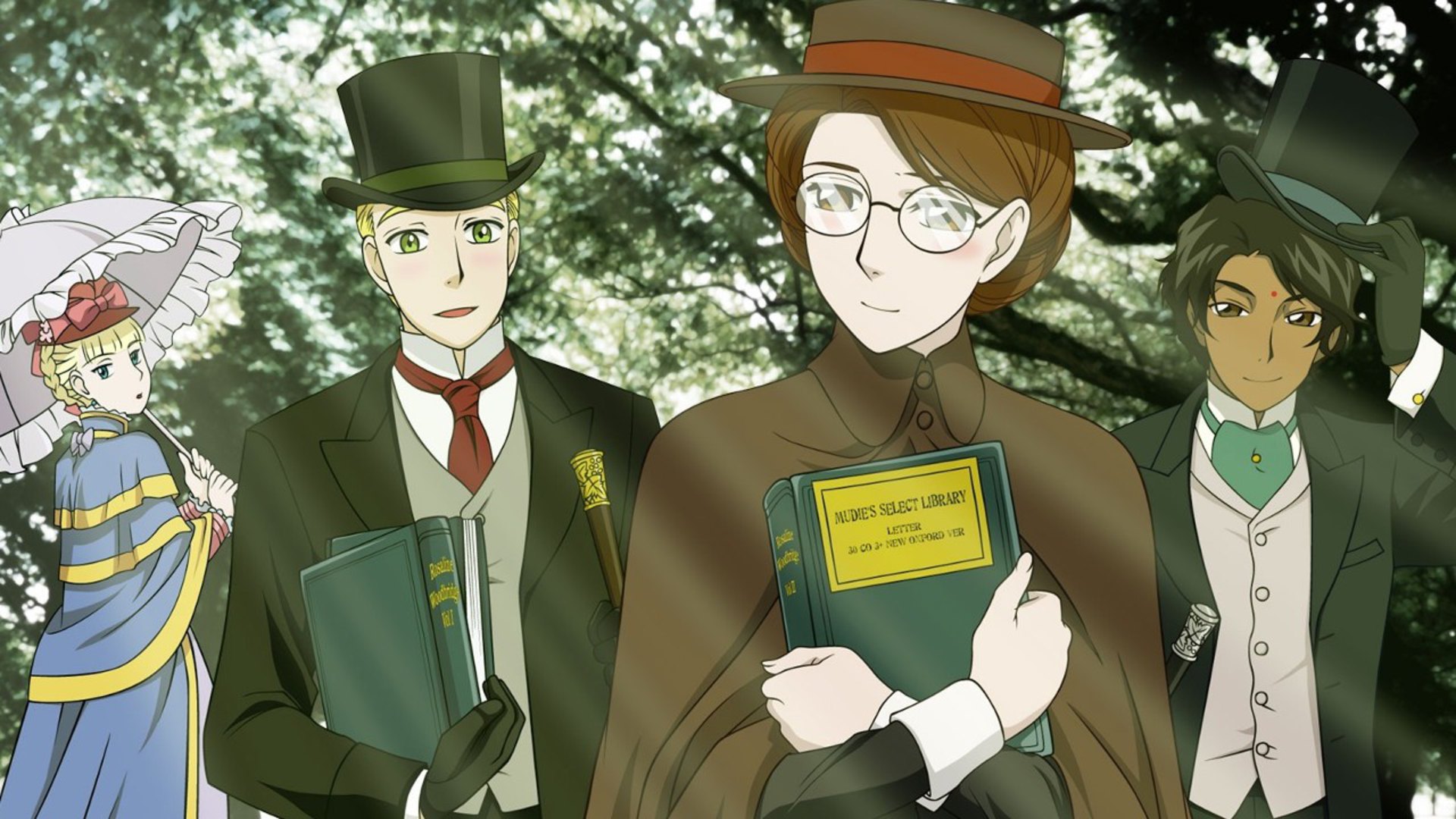 Eikoku Koi Monogatari Emma, ​​one of the historical romantic anime, reveals a very sweet and charming love story between Emma, ​​who was a maid for most of her life, and William, the docile heir of the Jones Dynasty, in the historical atmosphere of England in the 19th century.
8. Toradora! (2008-2009) – IMDb: 8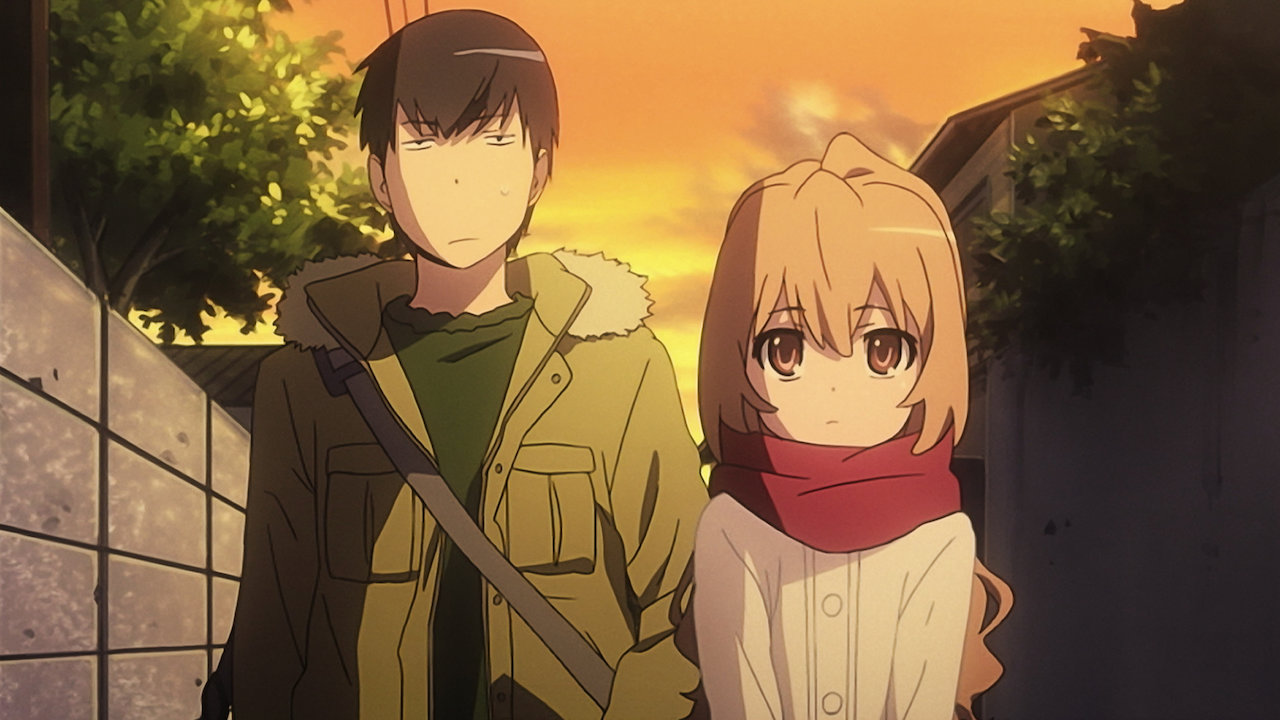 High school sophomore Ryuji Takasu has a kind and good personality. However, because he has a hard face structure, the people around him avoid him. On the first day of school, he is delighted to learn that he is in the same class with his best friend Yusuke Kitamura and his longtime crush, Minori Kushieda. But unexpectedly, Taiga, who is called "the most dangerous animal in the school" and who will soon learn that they are in the same class, bumps into Aisaka. A small but wild girl, Taiga is an outcast by her friends and even her family. Ryuji and Taiga's relationship, which started with a fight, will eventually turn into friendship and love with the common problem of being excluded from society.
9. NANA (2006-2007) – IMDb: 8.4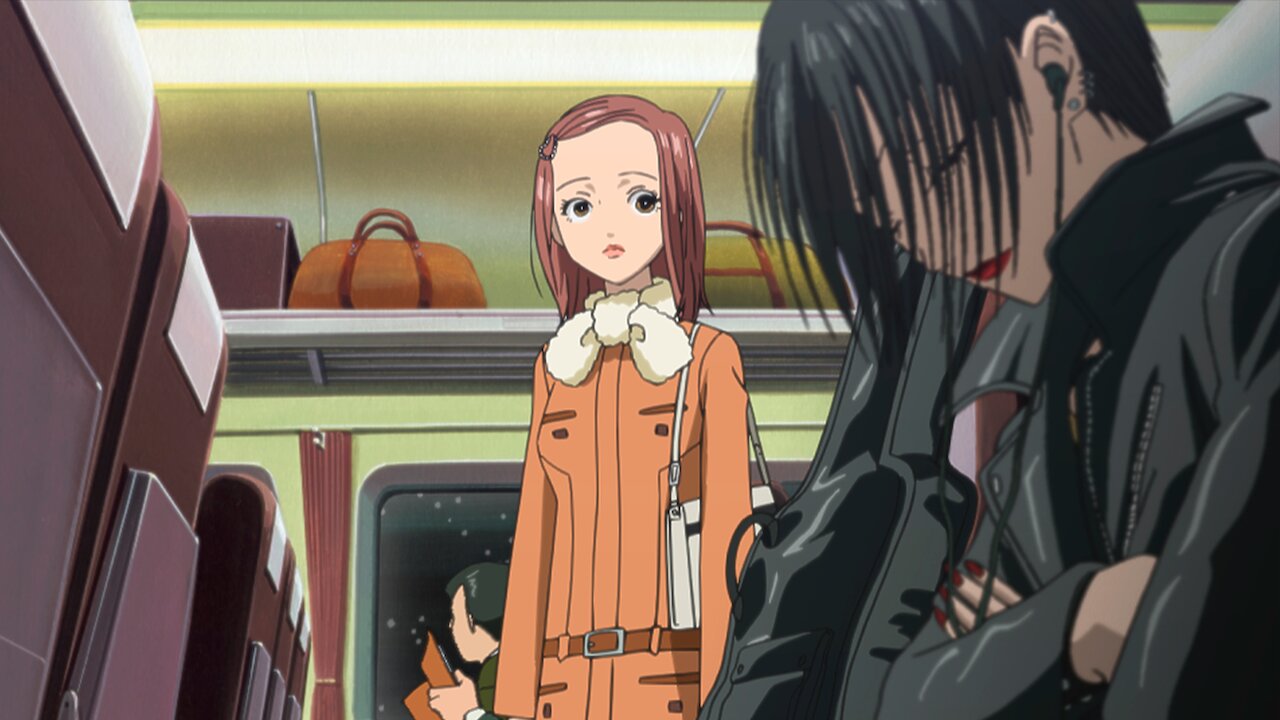 Nana Komatsu has a habit of always falling in love at first sight and relying on other people to help her. When her friends and her boyfriend at the time go to Tokyo, she decides to save money for a year in her home town and go to them. A year passes and Nana Komatsu gets on the train and the only empty seat he finds is next to a very different girl named Nana Osaki. Two Nanas, who separated when they went to Tokyo, meet again while looking for a house. Their destinies intersect in apartment 707. These two friends, who are opposites of each other, experience many events related to love, career and life in Tokyo.
10. Kaichou wa Maid-sama! (2010-2011) – IMDb: 8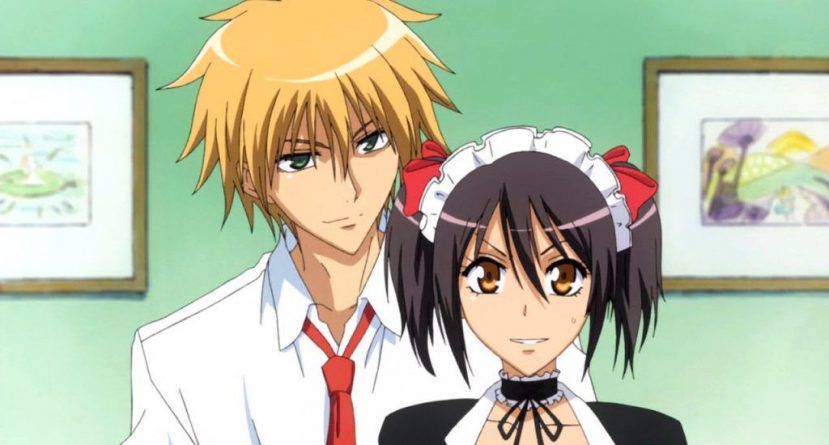 The production, which is among the obsessive love anime, is about the love between a girl who has been a long-time boys' high school and has been the student council president of a coeducational high school for the last few years, and the popular male student of the school. Selga High School, which has been providing education as a boys' high school for many years, has been providing coeducation for the last few years. In the high school where male students dominate, a student named Ayuzava Misaki gains the trust of his teachers and is elected as the first female student council president. Misaki makes it her mission to fight male domination at school. He also works part-time in a cafe after school because his family's financial situation is bad, and he wants no one to see him working here in order to maintain his reputation at school. But everything changes after the most popular kid in school sees him.
11. Kokoro Connect (2012) – IMDb: 7.5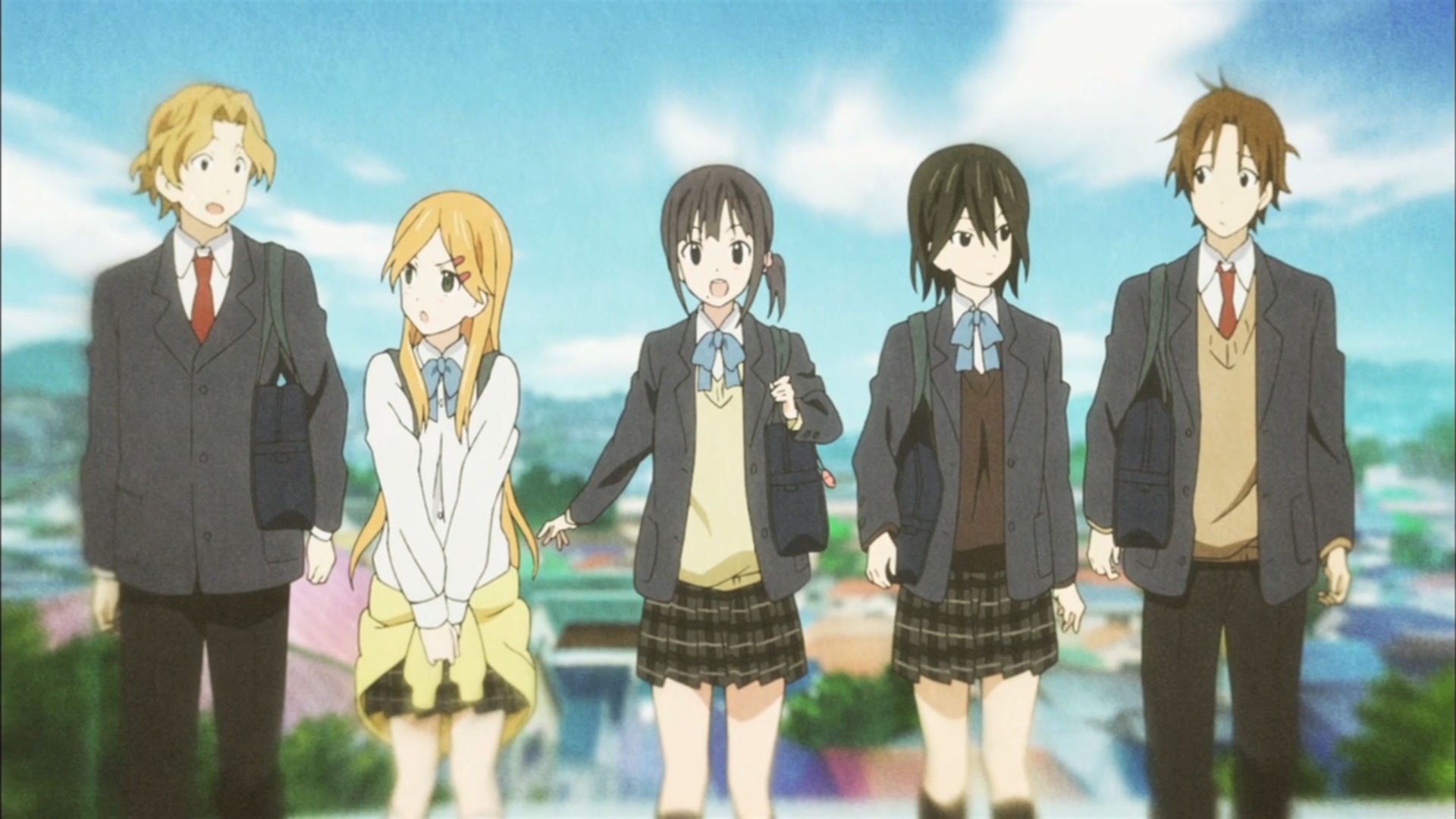 Yoshifumi, Taichi, Himeko, Yui and Iori decide to start their own club for various reasons, as it is compulsory to enter any club in their high school. These five, who named the club they founded as the "Cultural Club", become very good friends. Then, for some unknown reason, their souls leave their own bodies and begin to enter each other's bodies. They all think that this interesting event is only for one day. But what they don't know is that this is just the beginning.
12. Romeo x Juliet (2007) – IMDb: 7.3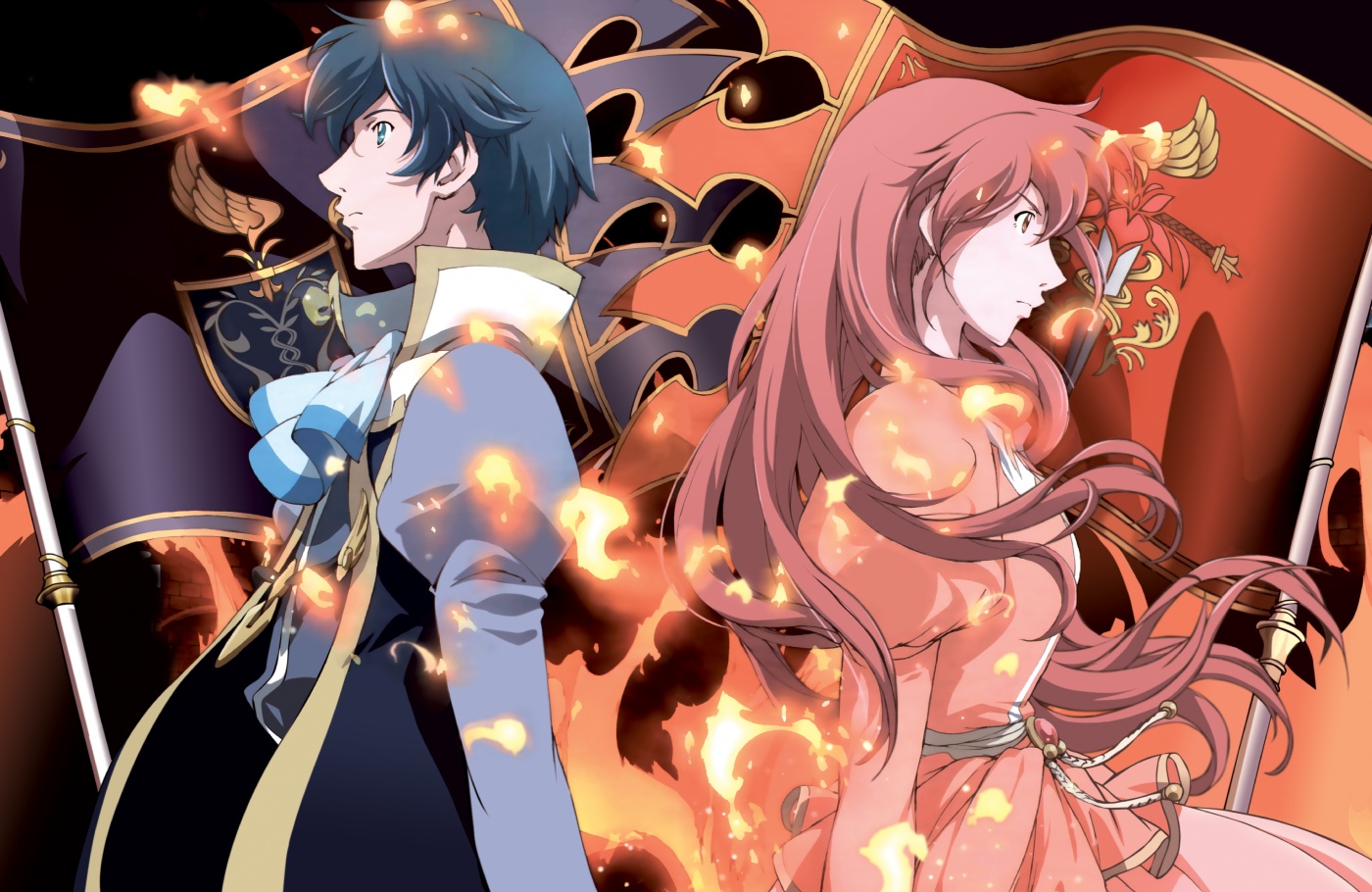 14 years ago, the Montague family attempted to kill everyone by attacking the home of the Capulet family, rulers of the sky city of Neo Verona. However, despite the Montagues' attempts to destroy the Capulet bloodline, a little girl named Juliet Capulet is rescued by loyal servants. Years later, Juliet fights to protect the people oppressed by the nobles, disguised as a masked man nicknamed the Red Whirlwind. The Montague family still search for Juliet, so Juliet was brought up without knowing her heritage. Also, Juliet is known to everyone as a man named Odin, and she is very bored with this situation. When asked why she dresses like a boy and has to hide her name, Juliet always replied, "You'll learn everything when you turn 16". One day, Juliet, who is going to the prom at a friend's place, meets a young man named Romeo and soon begins to learn the truth about her family and what happened in the past. Then the tragic love story of two young people begins.
13. InuYasha (2000-2004) – IMDb: 7.9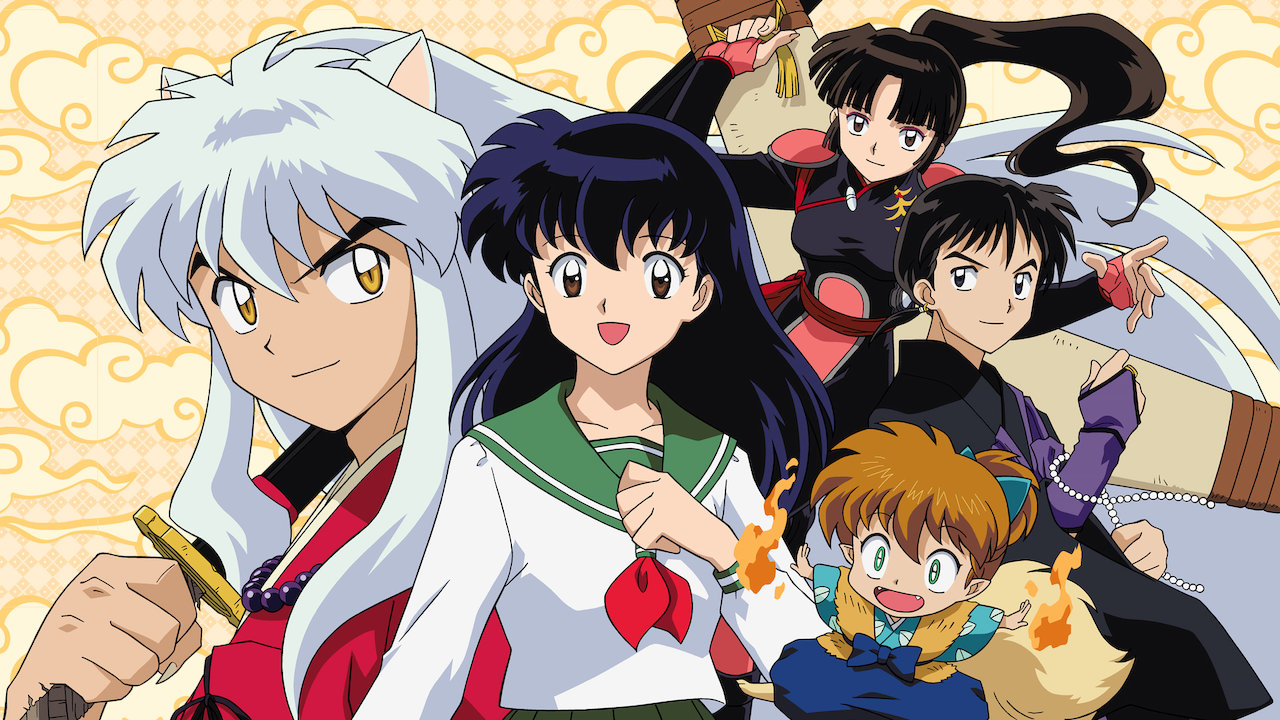 The production, which is among the romantic anime, perfectly blends love, friendship and supernatural subjects. Kagome Higurashi is a high school girl who lives with her parents in a temple that belongs to her family in Tokyo. One day, while trying to save his cat in the temple, he is pulled down by a creature in a well and finds himself in ancient Japan during the Sengoku period. Unable to understand where she is, Kagome wanders through the forest, finding InuYasha, a yokai attached to a tree with arrows. Meanwhile, the people of the village, who see Kagome, take her to the old nuns. When an old nun named Kaede sees Kagome, she realizes that she is the reincarnation of her sister Kikyo and tells her about InuYasha and Kikyo. Then the creature that pulled itself down from the well appears and attacks itself. Kagome frees InuYasha to free herself from this creature who is after a necklace called Shikon no Tama (Jewel of the Four Spirits). But Inuyasha is also after this necklace. InuYasha attacks Kogome after killing the creature. Meanwhile, Kaede manages to calm InuYasha. Also, too many people are after Shikon no Tama. Moreover, pieces of Shikon no Tama are scattered all over the country. As such, Kagome, InuYasha and their friends try to find all the pieces of the necklace before the villains who are after it.
14. Junjou Romantica (2008-) – IMDb: 7.6
The production, which is among the romantic anime, tells the story of three separate couples: Junjou Romantica, Junjou Egoist and Junjou Terrorist.
The eponymous couple Junjou Romantica: Takahashi Misaki goes to the house of his brother's friend Usami Akihiko to take private lessons. There she finds a novel about the love of two men. When he realizes that the main character of this novel is his brother, he goes crazy and events develop.
Junjou Egoist: Kamijou Hiroki, who is in love with his childhood friend Akihiko, meets Kusama Nowaki while crying in the park. Nowaki asks Hiroki to be his tutor and persistently achieves his goal. Will Nowaki be able to convey his feelings to Hiroki, whom he fell in love with at first sight?
An example of how far one can go, the couple Junjou Terrorist: You Miyagi, a professor at the university, is shocked when Takatsuki Shinobu declares his love. Because Shinobu is 18 years old and is his ex-wife's brother.
15. Hachimitsu to Clover – Honey and Clover (2005-) – IMDb: 7.9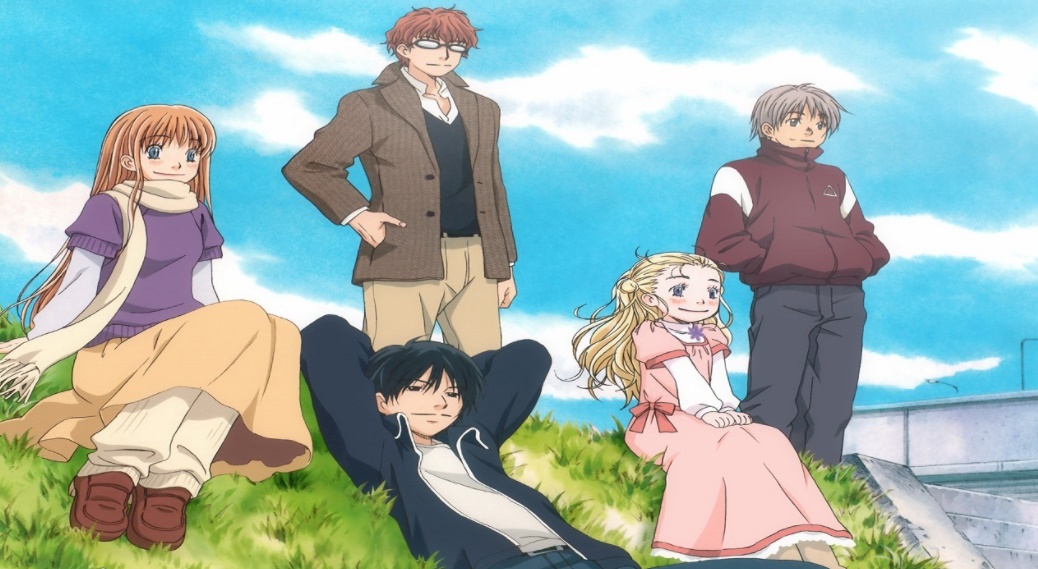 Yuta Takemoto, Takumi Mayama and Shinobu Morita are three young friends living in the same apartment complex and studying at an art college in Tokyo. The lives of these three students change when their teacher, Shuji Hanamoto, introduces them to a relative. Although Hagumi Hanamoto looks like a middle school student, he is an 18-year-old college student and is a very talented painter and sculptor. Over time, these three students will fall in love with Hagumi.