14 Interesting Features of the New iPhone 14 Family
Apple introduced the new iPhone 14 family with its "Far Out" launch event on Tuesday, September 7th. The iPhone 14, many of its features leaked weeks ago, nevertheless became the most important talking coin on the launch evening and the following few days as usual.
However, I think that the iPhone 14 series deserves to be talked about and written about, as it comes with features that satisfy even the audience that has lost hope in innovation in recent years from the smartphone market, just because it is a new iPhone. In this article, I have brought together 14 interesting features of the new iPhone 14 family, consisting of iPhone 14, iPhone 14 Plus, 14 Pro and Pro Max.
1. Rear cameras are more powerful now.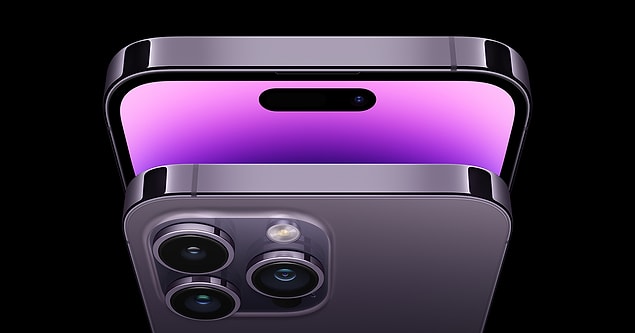 As expected, Apple has included more advanced cameras in the new iPhones. The main camera for the iPhone 14 and 14 Plus version can shoot 12 MP 26 mm with an aperture of ƒ/1.5. The 12MP ultra-wide camera has a 13mm, ƒ/2.4 aperture and a 120-degree field of view.
2. More successful Vlogs with upgraded front cameras…
The new TrueDepth front camera of iPhone 14s allows you to produce much more successful vlog content with its advanced autofocus feature and a wider aperture. It's the first time autofocus has been used on an iPhone front camera. With this feature, it is possible to focus even faster in dim light and to take group shots from a distance, while it is possible to achieve successful results in action shots.
3. Pro models come with a 48-megapixel main camera.
iPhone 14 Pro and Pro Max come with a 48 MP Main camera. This means they have a 65 percent larger sensor than the iPhone 13 Pro. While this camera has a 24mm, ƒ/1.78 aperture, the ultra-wide camera raises the bar a lot with 12 MP, 13mm, ƒ/2.2 aperture and a 120-degree field of view. Similarly, the 12MP 48mm telephoto camera comes with an aperture of ƒ/1.78.
4. Gimbals will stay at home with action mode.
iPhone 14 and 14 Plus come with a shooting mode called action mode. It's like you won't need to use a gimbal with this mode, which uses a brighter flash, wide-angle feature, and shakes, motion and vibrations for video, and probably uses the phone's built-in accelerometer and gyroscope.
5. Video capabilities are remarkable…
The new iPhone 14s support 4K video recording at 24, 25, 30 or 60 frames per second, 1080p HD video recording at 25, 30 or 60 frames per second, 720p HD video recording at 30 frames per second. Cinematic video stabilization (4K, 1080p and 720p) comes with the ability to take 8 Megapixel photos while recording 4K video, while 1080p slow motion video support at 120 or 240 frames per second is quite remarkable.
6. More storage space makes room for 4Ks.
All these 4K videos have to be saved somewhere, of course. The iPhone 14 comes in 128GB, 256GB and 512GB storage options. The iPhone 14 Pro, on the other hand, offers 128 GB, 256 GB, 512 GB and 1 TB alternatives to its users.
7. Cinematic mode continues by putting it on top.
Cinematic Mode, which took the stage on the iPhone 13 Pro, comes in a more advanced form on the new iPhone. As a result of the tests made in this mode, which can shoot up to 4K HDR at 30 fps, there are serious improvements in face tracking.
8. Improved low light capabilities
With the "Photonic Engine" technology in the Apple iPhone 14 series, it provides a serious improvement in low light performance. For example, the iPhone 14 Pro's front, telephoto and main cameras are apparently up to twice as good at capturing night scenes, thanks to the Photonic Engine, while delivering up to three times better performance with less than ideal ultra-wide lighting.
9. Fast charging and battery that lasts all day
With the new iPhones, you can get up to 50 percent charge in about 30 minutes (with the right adapter). Although only tested for video playback and recording, the battery continues to power for 20-26 hours on the iPhone 14 and 23 to 29 hours on the Pro model without sacrificing performance.
10. Pro models come with "Always On Display".
Pro versions have an "Always On Display" feature. In other words, users can see basic notifications when the screen is locked.
11. A more powerful device with A16 bionic chip and improved GPU.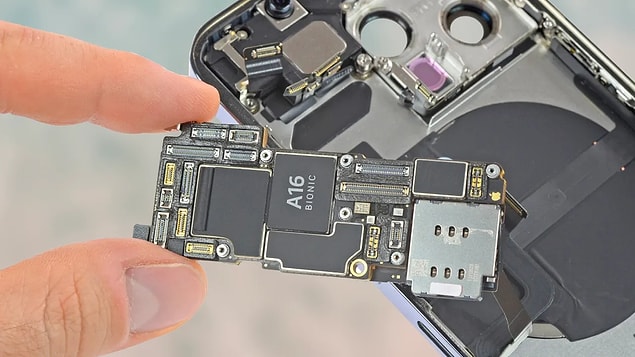 While the iPhone 14 uses the same bionic chip as the iPhone 13, the Pro model comes with the brand new A16 bionic chip that can perform 17 trillion operations per second. However, the new iPhones have a 5-Core GPU. This means that it offers 50 percent more memory bandwidth than the iPhone 13. In this way, you can meet all your video editing needs.
12- An interactive user experience with Dynamic Island.
The Dynamic Island feature offers new ways to interact with iPhone, with a design that blurs the boundary between hardware and software and displays important alerts, notifications and activities with real-time adaptation. This feature stays active without blocking on-screen content, allowing users to more easily access controls with just a tap-and-hold gesture.
13- The sim card slot is history on iPhones.
Bringing eSIM support on iPhone XS and XS Max models, Apple also uses this technology in its new models. The US versions of the iPhone 14 series will not have a SIM card slot and will only support eSIM. Models sold in other countries will have a SIM card slot. In the meantime, let's mention that the operators in our country support eSIM.
14- iPhone users will now be able to ask for help even outside the coverage area.
Thanks to the "Emergency SOS" feature on iPhone 14 and 14 Plus, users will be able to get help by phone even if they are out of mobile signal coverage. Emergency SOS via satellite will be available to users in the US and Canada in November and will be free for two years. Users will also be able to manually share their location via satellite via "Find My" when there is no mobile or wi-fi connection.
BONUS: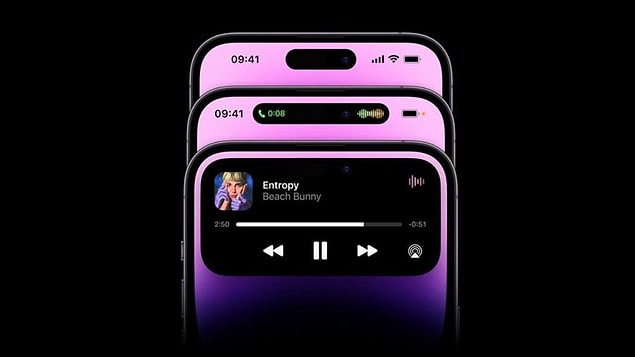 The most important feature that distinguishes the iPhone 14 Pro and iPhone 14 Pro Max models from other 14 series devices and previous models is the new perforated front camera design that replaces the notch. Thanks to the Dynamic Island feature, iPhone users will be able to follow the call screen and the connection features of the devices from this tiny area.